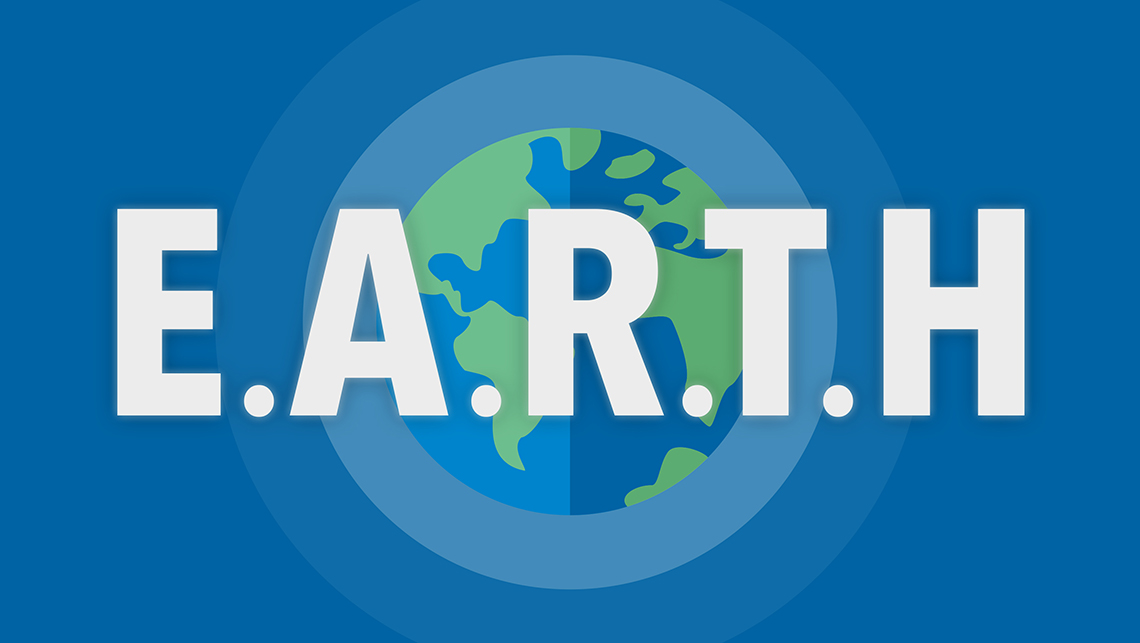 Stay informed with regulations, insights & events by joining our mailer
Until recently, environmental agendas have been playing in the background whilst the world evolves. However, we are beginning to see the result of the work of those groups that are challenging governments and independent organisations to take responsibility and lead by example.
So, on this year's World Environment Day, we are outlining five things companies can do to demonstrate their contribution to the environment, and the global community. Here are our five recommendations to help businesses stay ahead of the curve:
E stands for Engage with your employees
Employees are your biggest ambassadors and your most loyal customers. Sometimes companies focus the majority of their efforts on establishing the right comms strategy for external stakeholders, while the biggest influencers could be right under their noses. Having the right dialogue with employees is paramount to bring forward a "green" agenda. Companies can learn a lot from their employees, as they are the ones working most closely with clients and customers to understand their needs.
A reward scheme could be implemented to enable the workforce to bring forward sustainability ideas and ensure they comply with the company's sustainability strategy.
A is for Address your suppliers
In this interconnected world sustainability risks do not just sit within the walls of the company, they stretch the entire supply chain. Whilst a supply chain domino effect might be hard to track, it does not mean that it should be overlooked. Companies collaborate with their suppliers and ensure frequent audits to establish strong partnerships to enable further innovation and prepare for a low-carbon economy future.
While it might be a difficult initial transition, baby steps can be taken, such as training sessions with suppliers and established policies, procedures and measures to aid suppliers to enhance their environmental performance.
R is for Revitalise your message
Its time to take stock. Once employees and suppliers have been engaged, senior management will be primed to pass the message to the board, gather feedback, and discuss the next steps towards implementing sustainable solutions. This is the stage when the company should identify its purpose, revitalise its message and realign its strategy. It is important to try and steer clear from greenwashing and clearly focus on measuring progress using key metrics to support what stakeholders want to see.
T is for Translate to your customers
When a clear message has been established and shared with employees and suppliers, it is time to share it with the market. Once in the market arena, companies can use marketing campaigns, social media, and their employee ambassadors to help spread the message and guide customers on a journey towards a more sustainable future. It is important to help customers understand the benefits of choosing greener products, from both an environmental and, possibly, financial perspective, as these are not mutually exclusive.
Information on the ROI could be provided to customers to incentivise them to move towards more sustainable products and services.
H is for Honesty
As companies grow, their environmental impact may also increase, thus it is important to reframe the message and reassure that the company is reducing the environmental impact in absolute terms. Companies may set internal targets to track their progress and report on the achievements using various communication channels to resonate with stakeholders and take them on a journey. Companies may also go the extra mile and start reporting against the taskforce on climate-related financial disclosure, or set science-based targets, which enable companies to understand the financial and operational impact of their actions to move to a low-carbon economy.
Next from us
In the following week we will be publishing a whitepaper which looks to guide companies through their sustainability strategy implementation. We have called this 'achieving supersustainability'. For a sneak peak of what we have been pulling together, watch here.
If you would like help with telling your sustainability story, please contact daniel.redman@design-portfolio.co.