Events
Join us for an autumn of events with Design Portfolio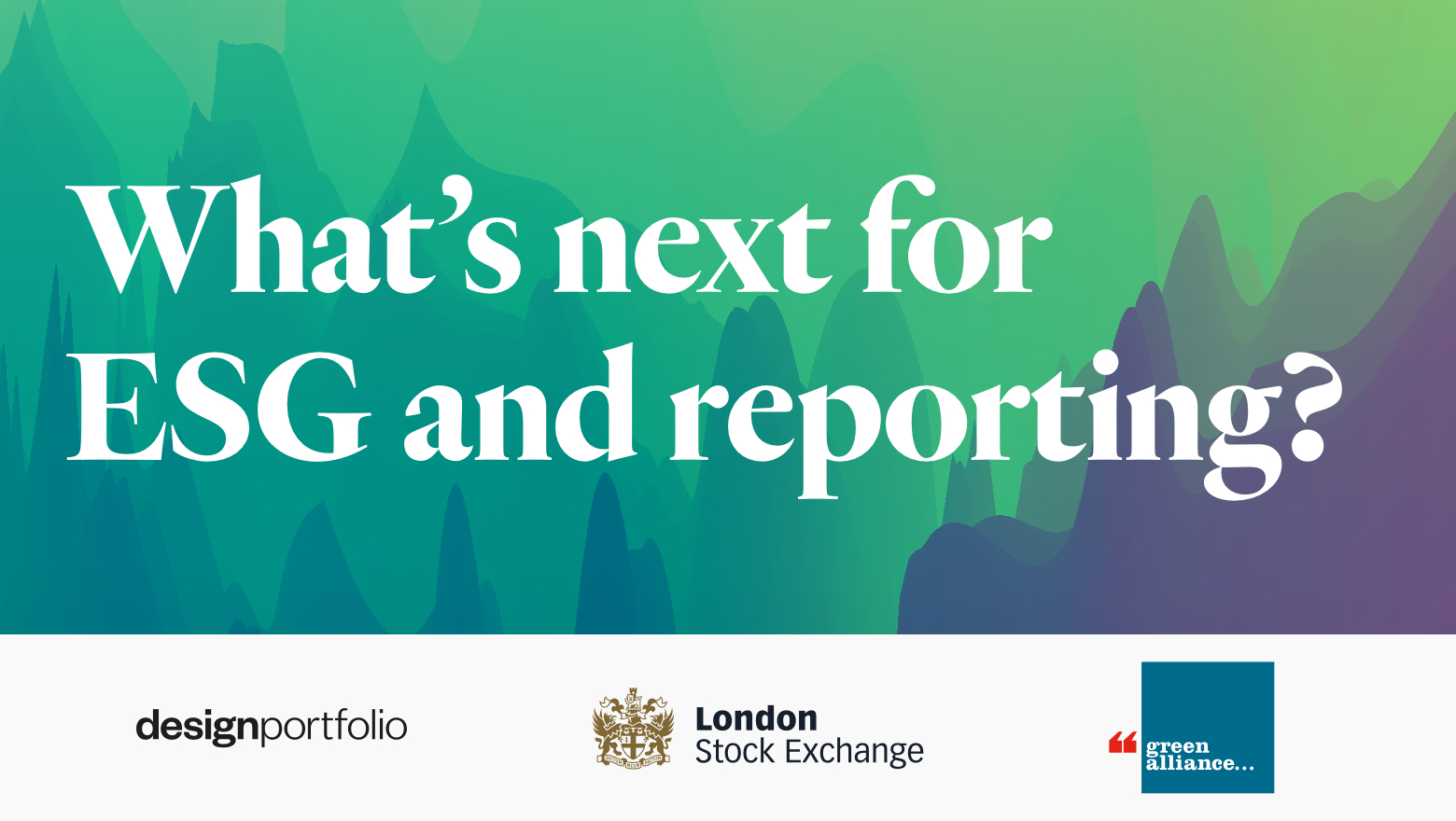 Back to all articles
Keep up to date on our upcoming events, insights and any blogs.
This autumn we are co-hosting a suite of events with our partners, to bring together our clients and the wider business and policy community around key discussions: the next big trends for corporate reporting, ESG and climate.
Past events:
From laggards to leaders: Key ESG reporting themes for 2022 and beyond
13 October, 2pm-3pm BST
In partnership with London Stock Exchange Group, Design Portfolio presents an expert insight session on ESG reporting trends and key themes for the coming year. From biodiversity to company culture, and digitalisation to diversity and inclusion, we will be getting under the skin of the most important topics in the ESG landscape, the latest regulatory approaches and how to strategise, measure and manage.
Speakers
Helen Drury, Sustainability Lead, Tritax Group
Katharina Neureiter, Head of ESG & Impact for EMEA at The Carlyle Group
Martha McPherson, Sustainability Director at Design Portfolio
Laura Fisher, Of Counsel at Baker McKenzie
James Thompson, Partner at Baker McKenzie
Chaired by: Tamara Gehring, Head of Western Europe & Nordics, Primary Capital Markets and Sustainable Finance at London Stock Exchange Group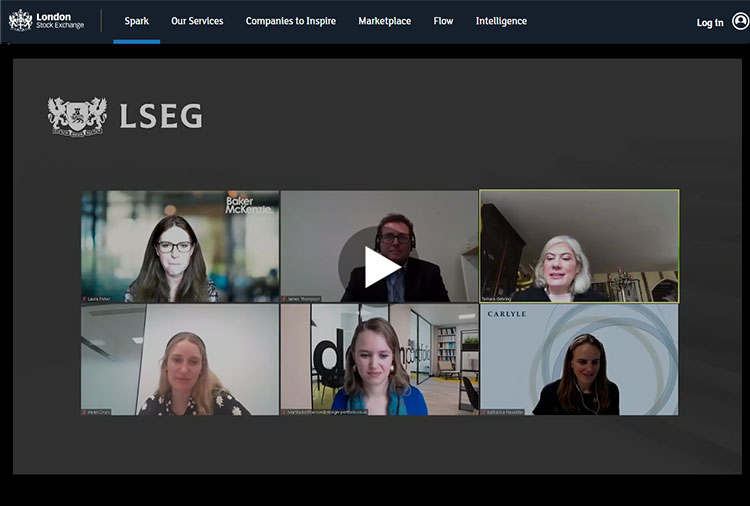 ---
What's next for green finance and climate disclosure? Part 1
14 October, 9.30–11am BST
Through our partnership with leading UK environmental think tank Green Alliance, Design Portfolio is hosting a public panel event on the next big policy changes and market trends in green finance, investment and climate reporting.
We will be joined by leading experts in the climate field, including Hon. James Shaw, the Minister for Climate Change of New Zealand, who will join us to share his reflections on business and policy; Carsten Jung, Senior Economist at UK think tank IPPR; and senior experts from HSBC and the UN's COP-oriented Glasgow Financial Alliance for Net Zero. From TCFD to net zero strategies, we'll be talking about how the business community can take meaningful and material action on the climate crisis, and what to expect next from the realm of policy and reporting regulation.
Speakers
Hon. James Shaw, Minister of Climate Change for New Zealand
Bess Joffe, Head of Responsible Investment at The Church Commissioners for England
Zoë Knight, Group Head of the Centre of Sustainable Finance at HSBC
Carsten Jung, Senior Economist at Institute for Public Policy Research (IPPR)
Martha McPherson, Sustainability Director at Design Portfolio
Chaired by: Sam Alvis, Head of Green Renewal, Green Alliance
Read our whitepaper, Navigating TCFD, for more on the growing role of climate-related reporting.

---
Upcoming events
What's next for green finance and climate disclosure?
Part 2
18 November, time TBC
Again in partnership with Green Alliance, Design Portfolio will be drawing together policymakers and business leaders from the UK and beyond for a roundtable discussion on climate change, and how to get stuck into the difficult challenges of strategy and measuring and reporting on climate activity. This will include policymakers from across the political spectrum and will be an opportunity for direct dialogue and experience sharing between reporting companies and those working on climate policy.
Formal invitations to follow. This is a small group roundtable discussion and attendees will be limited.