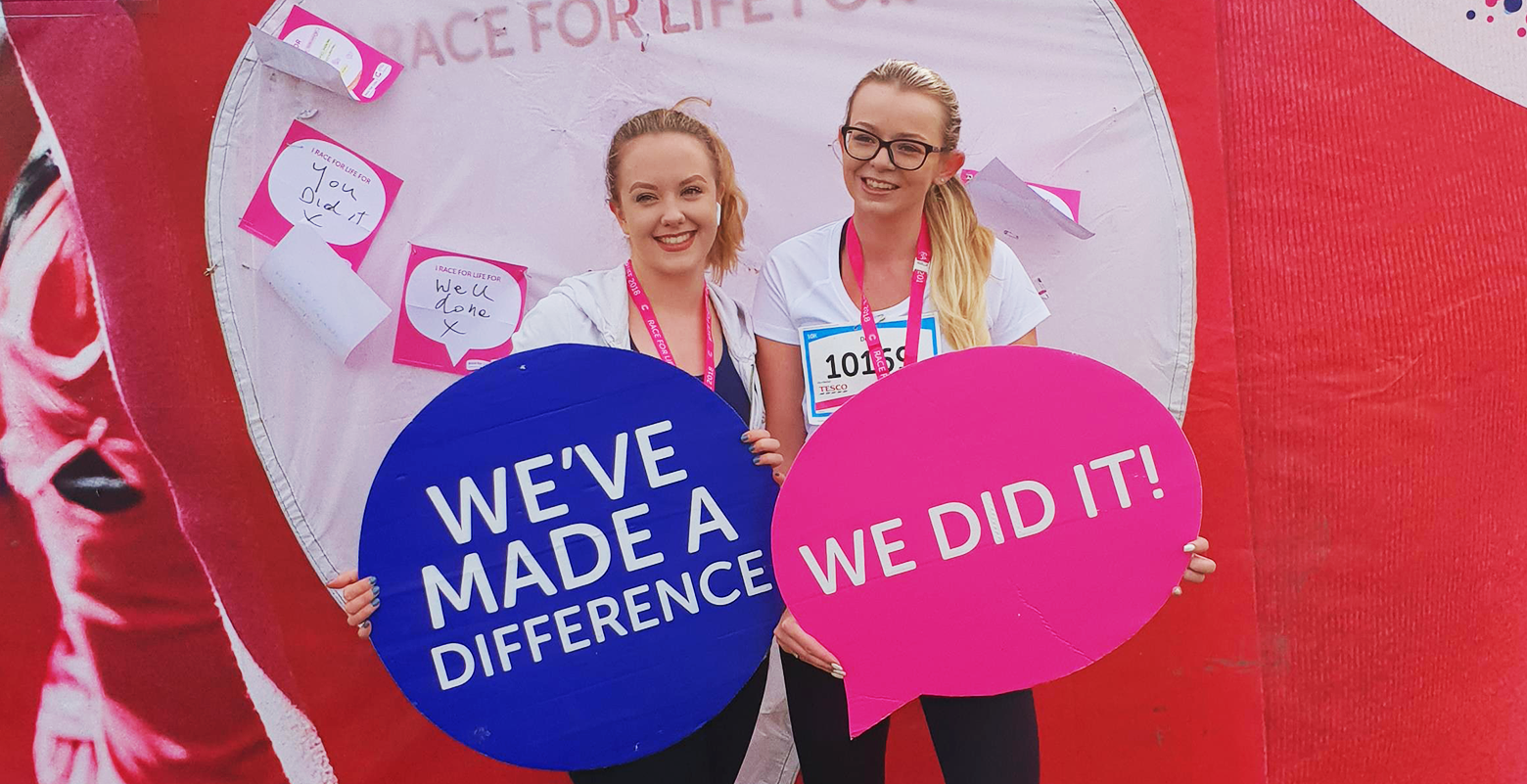 Stay informed with regulations, insights & events by joining our mailer
This October Abbie Baker, our Marketing Account Executive, completed the 10k Race for Life in aid of Cancer Research UK.
Cancer Research UK is the world's largest cancer charity dedicated to saving lives through research. Their vision is to bring forward the day when all cancers are cured, from the most common types to those that affect just a few people.
Signing up for the race was a rather spontaneous decision for Abbie. She stepped in at the last minute to help a friend in need when her running partner dropped out due to illness.
Running is something of a weekly hobby for Abbie so the thought of running 6.2 miles on a cold, sunny October day seemed like quite a fun day out to her!
Arriving at River Lee Country Park around 10:30 am, she joining the other participants in the large field ready for the warm up session. There were lots of people dressed in bright pink tutus, t-shirts and fairy wings all eager to get running in memory of family members and loved ones.
Abbie chose to run for her cousin Debbie who sadly passed away this year at the age of 56 as a result of breast cancer.
Soon enough it was time to start the race and everyone gathered excitedly around the starting line.
Running through scenic forests, winding pathways and along calm canals for what seemed like ages, they passed the time by listening to throwback music and having the odd dance or two!
In the end they completed the race in 1 hour 33 minutes and were rewarded with medals and a goodie bag full of tasty treats.
Together they raised a total of £485 plus £90 gift aid, with the Design Portfolio team contributing a generous £110!
Thank you to everyone who donated to this amazing cause!
If you would like to read more on Design Portfolio's charity activities follow #CharityChapters on Twitter: @WeAre_DP, LinkedIn: Design Portfolio, and Instagram: design_portfolio_.