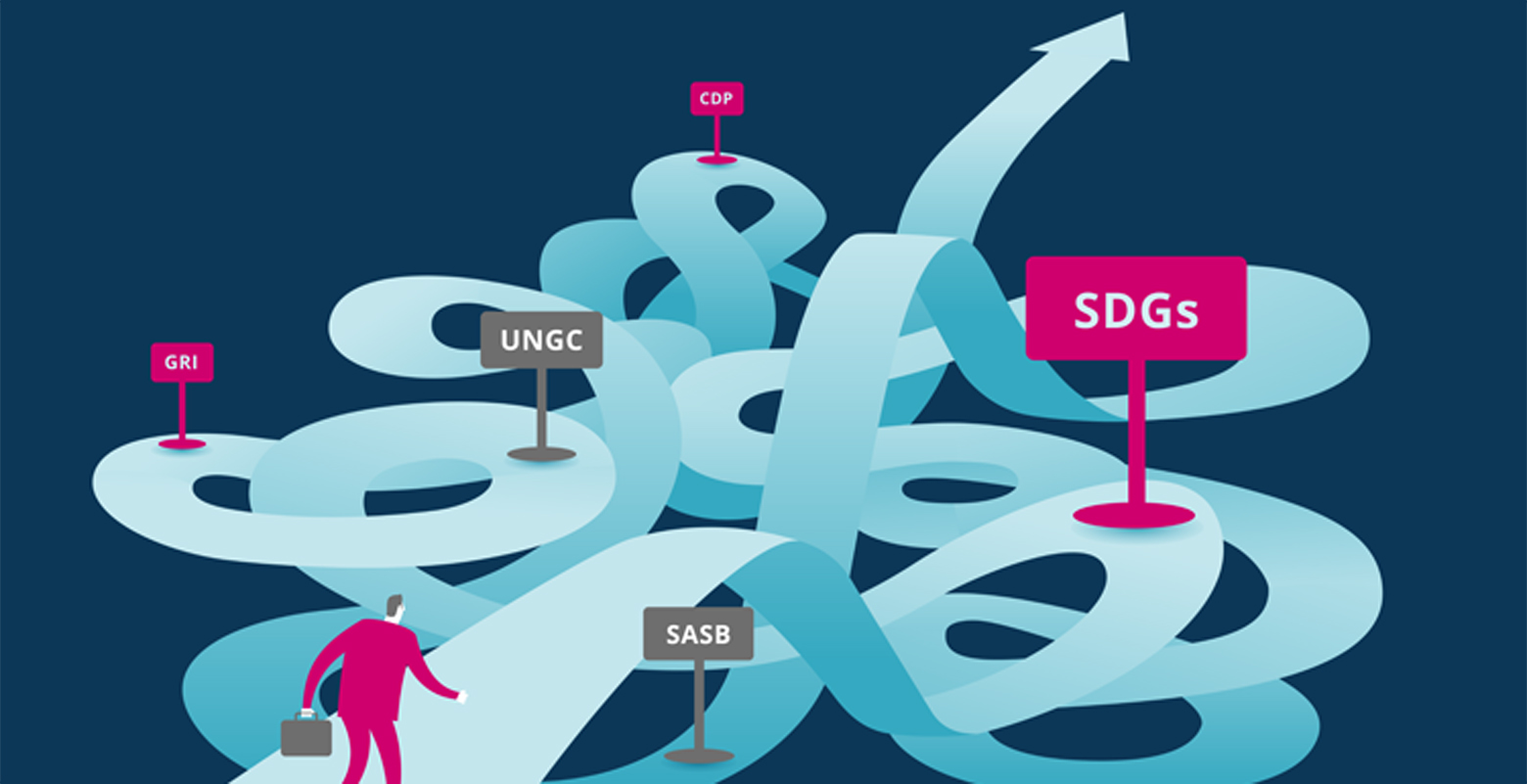 Stay informed with regulations, insights & events by joining our mailer
As non-financial information continues to play a pivotal role in investment decisions, it should come as no surprise that investors are taking matters into their own hands by asking companies to disclose even more information about their commitments to sustainability and their social, environmental and economic impact. Given these demands, numerous sustainability frameworks to choose from, regulations to abide by and diverse stakeholder agendas to meet, corporates are finding sustainability reporting overwhelming!
However, there is light at the end of the tunnel with new initiatives enabling companies to clearly align their sustainability and financial reporting requirements.
Investors are seeking more sustainability disclosures
A group of the world's biggest fund managers, overseeing more than $30tn financial assets, have signed up to the Embankment Project for Inclusive Capitalism to drive companies to disclose more data on staffing, governance, innovation and further matters that impact society and the environment. This project has brought together companies such as Unilever, Nestlé and Johnson & Johnson, and asset managers such as BlackRock and Schroders.
The disclosure of specific metrics will enable asset managers and the market to better determine companies' progress and commitment to intangible assets, ranging from intellectual property to company culture and brand value, facilitating benchmarking.
This project will enable companies to understand how to best address the positive impact of investing in intangible assets to achieve long-term goals and sustainability reporting frameworks can help navigate these unexplored waters.
Sustainability framework providers are reducing overlap in the sustainability reporting landscape
Reporting on sustainability is proving to be an increasingly complex matter with several frameworks to choose from and regulations that need to be complied with. Companies can often find it daunting to commit to a long-term sustainability strategy.
The good news is sustainability framework providers and corporate reporting standard setters are now collaborating in a two-year project to establish better alignment in the corporate reporting landscape, encouraging the integration of non-financial metrics into financial reporting. The project will also focus on aligning the standards with the recommendations of The Financial Stability Board Task Force on Climate-related Financial Disclosure (TCFD).
This project will reduce the repetition and overlap of different frameworks providing a better, more streamlined approach to sustainability reporting.
We don't have a crystal ball, but…
We predict that over the next few years, companies will start to embark on a sustainability-led reporting journey that will shape the way they carry out and communicate their operations forever. Moreover, with the achievement of the UN sustainable development goals agenda planned for 2030, we foresee companies not only embracing these but focusing their resources and relationships on creating value for the wider society and meeting specific goals strongly aligned to their material issues.
For more information on how to start reporting on sustainability matters, read our ESG whitepaper: It's not about making ESG a priority, it is about making it the norm.
If you would like advice on how you can improve your sustainability reporting, please contact daniel.redman@design-portfolio.co.