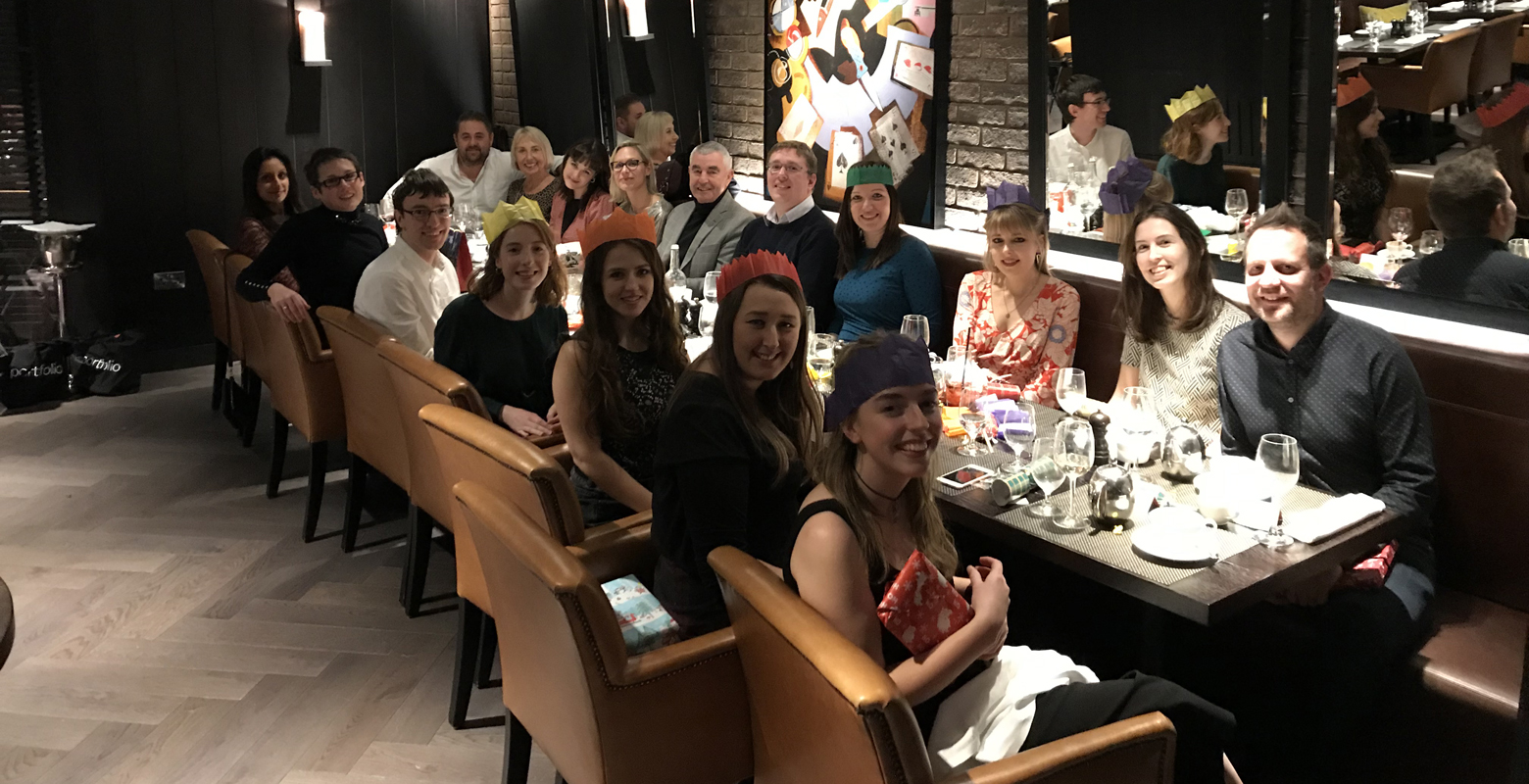 Stay informed with regulations, insights & events by joining our mailer
Christmas certainly came early for the Design Portfolio team last week as the offices gathered to celebrate the festive season at the annual Chairman's lunch.
After a busy few weeks in the offices, our staff were grateful to enjoy some well-deserved time to relax and engage with colleagues over a delicious Christmas meal.
Each year we are treated to an impressive spread and this year was no exception.
In Leeds, the team spent the afternoon at Dakota Bar and Grill in the heart of the city centre.
Complementary mince pies and festive cocktails were passed around while hungry colleagues mingled by a beautifully decorated Christmas tree before being seated around the large seasonal table.
Starters varied from salmon blini to butternut squash soup, followed by shoulder of beef and turkey with all the trimmings for mains. The courteous staff were always on hand to keep the wine glasses filled and the never-ending plates of potatoes piled up high. The endless bowls of sprouts were perhaps a little optimistic, but everyone tried the Christmas tradition of forcing one down with their mains.
As mouth-watering desserts of cheese boards and chocolate orange delice were served, the team switched places around the table to give gifts, mix up conversation and find new recipients for their bad Christmas cracker jokes.
Meanwhile, the London office and Design Portfolio family gathered at Capeesh, an Italian restaurant in one of the high rises of Canary Wharf. The restaurant and tables were festively decorated and Christmas crackers were popped left, right and centre.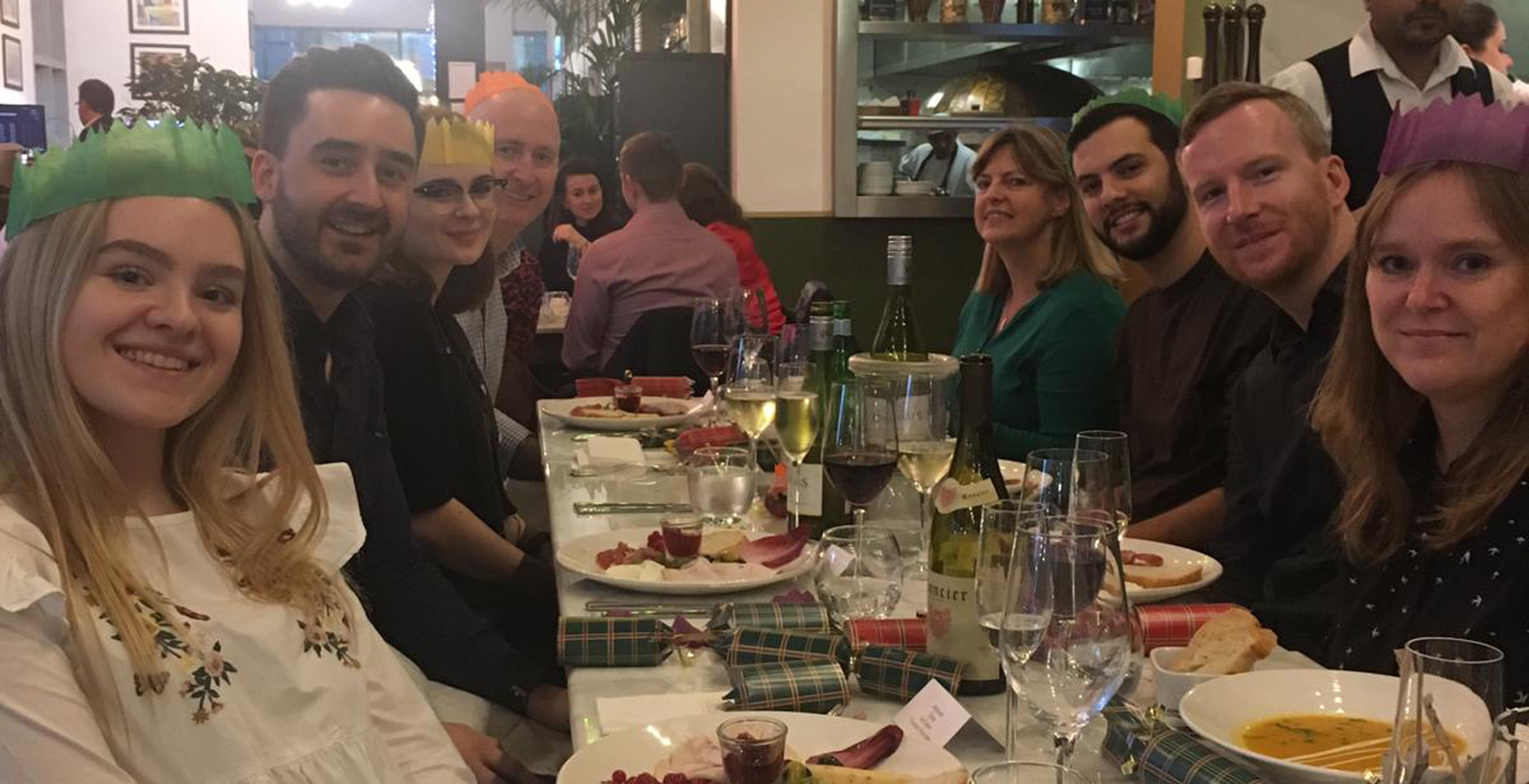 In true DP tradition, a seating plan was selected by the Chairman and changed up after each course, ensuring a fun mix of teams and some interesting conversations.
The food consisted of an amazing selection of starters, including pumpkin soup, carpaccio and antipasto, and mains including turkey, lamb, risotto and fagottino.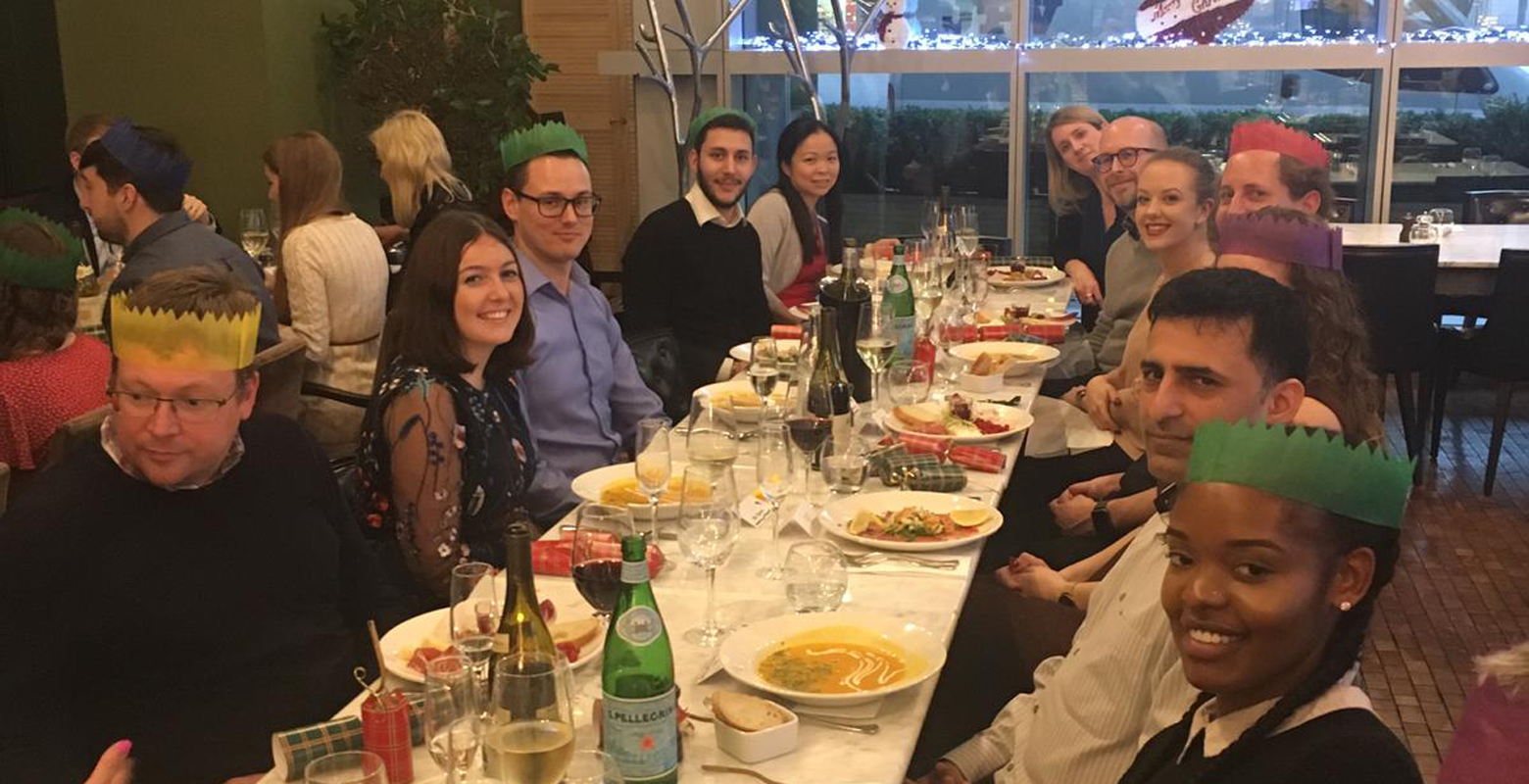 Before tucking into delicious desserts of tiramisu, bread and butter pudding, chocolate fondant and ice cream, it was time to give and receive the long-awaited Secret Santa presents!
After the meal, the team made their way upstairs to the sky bar, where everyone made sure to take in the view (and some artsy snaps) of Canary Wharf and beyond.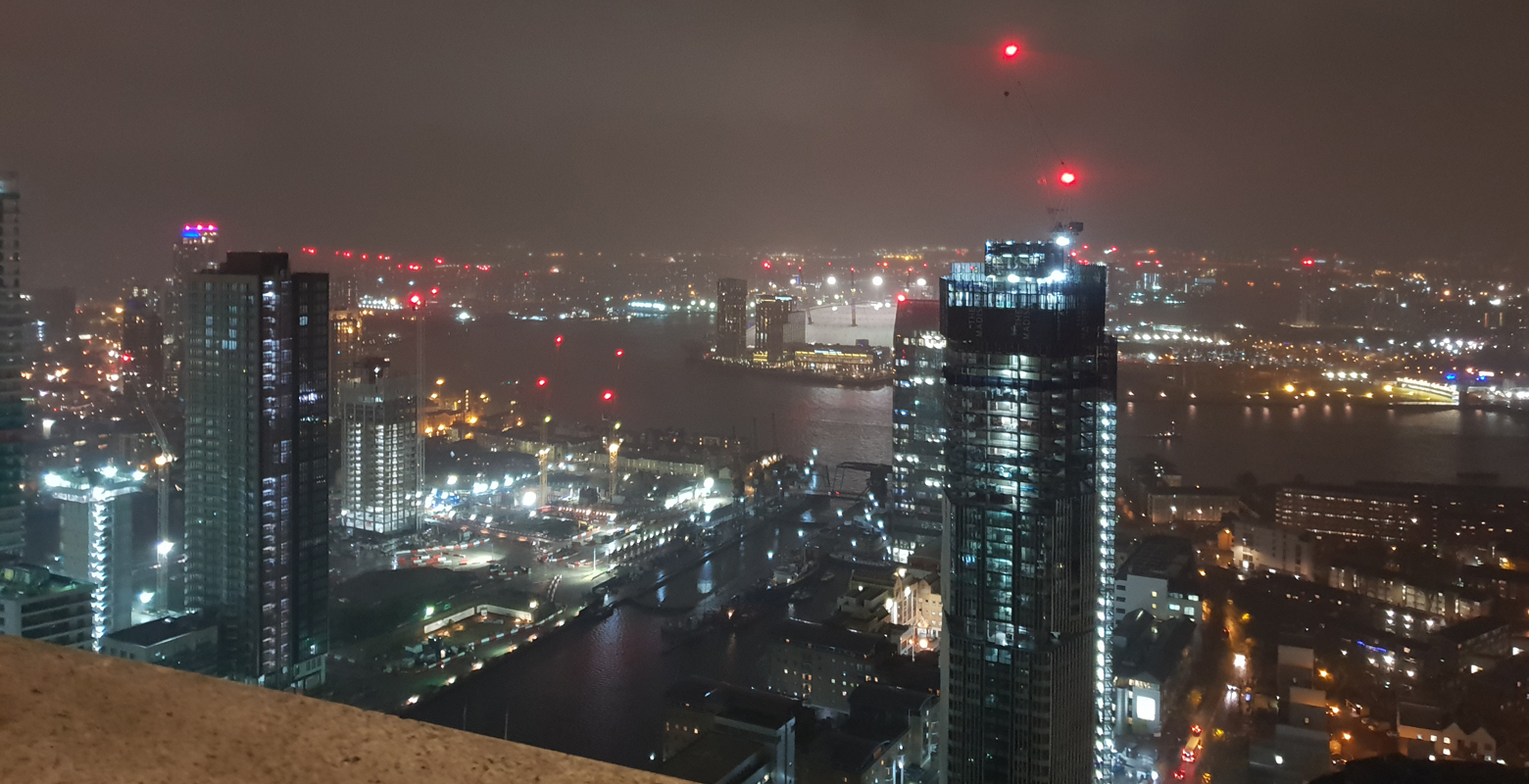 What a fantastic way to start the office festivities and celebrate another successful year. Thank you to our chairman Ian Restall for a wonderful evening all round.
If we sound like a company you'd like to be part of, visit our careers page or contact us directly at hello@design-portfolio.co.uk. We'd love to hear from you.