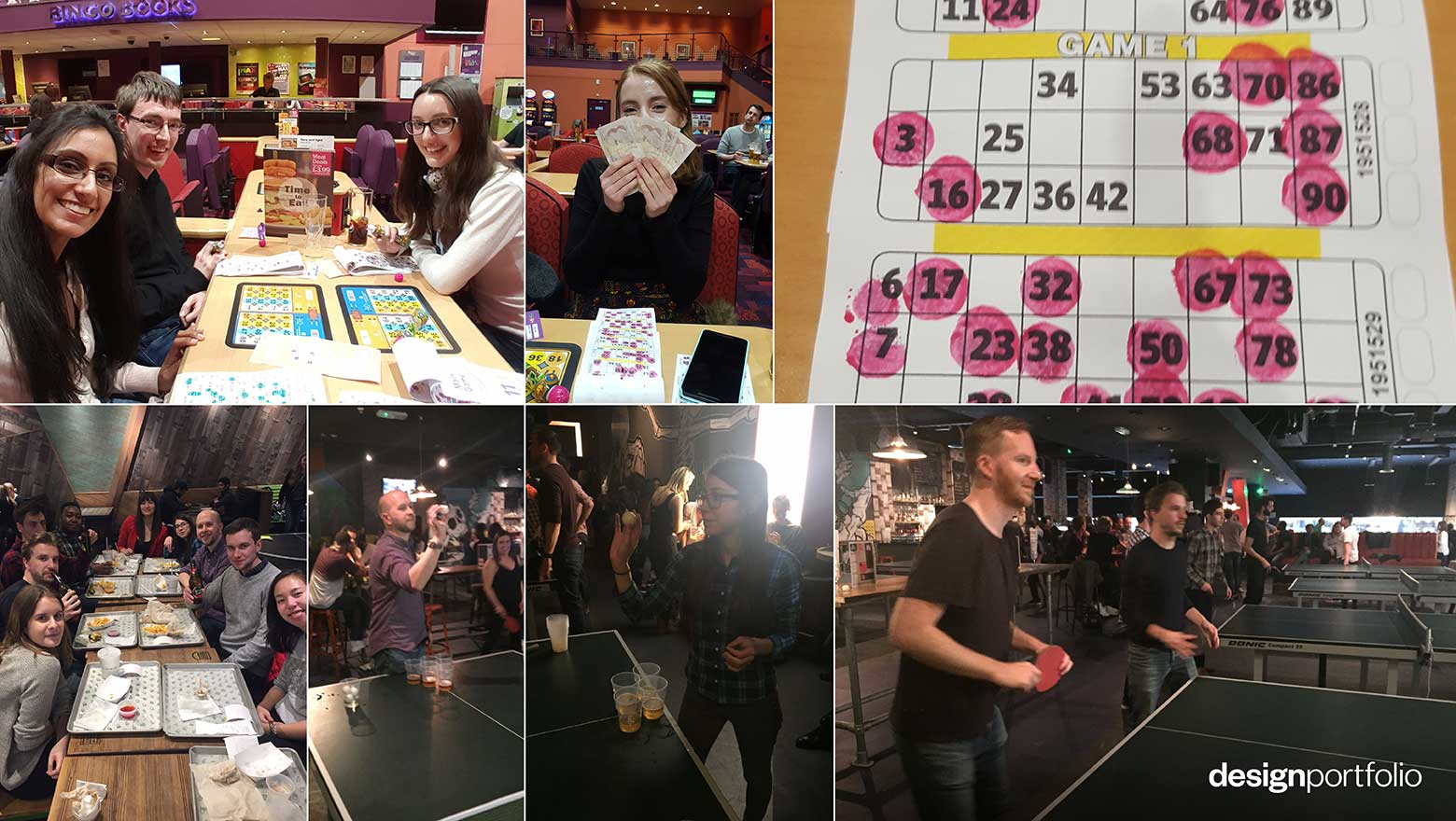 Stay informed with regulations, insights & events by joining our mailer
This month's DP Leeds night out saw the team descend on Mecca Bingo. For most of us, it was our first time and we were excited to try everything once the friendly staff explained how it all worked. We played eleven games and the stakes were high with many of us experiencing a few frustrating near misses. All the tension and disappointments were worth it though when our latest addition to the Proofreading team, Lucy, proved a "dab" hand and scooped the prize for a full house in her last game of the evening! The slots remain an impenetrable mystery for DP Leeds but, with some coaching from the Mecca Bingo staff, the Proofreading team came away with another win!
Meanwhile, the DP London team ventured to the Bat and Ball in Stratford to play some ping pong. We began by playing a few casual games, then we stepped it up by playing "Around the World". This involves many people spread out around the table and two people on either end with paddles. One person serves, sets the paddle down on the table and moves in a clockwise direction around the table. Essentially, everyone rotates around the table taking turns hitting the ball, and the game moves very quickly! It was great fun and, once we had all exhausted ourselves, the evening descended into games of beer pong! Teams were divided into guys and gals and, with a competitive atmosphere, the ladies took the first win. Not to be outdone, the boys won the second and, in a nail-biting finish, the boys took the champion's title winning the third and final match.
A couple of great nights out for everyone and we are excited to see what's in store next!