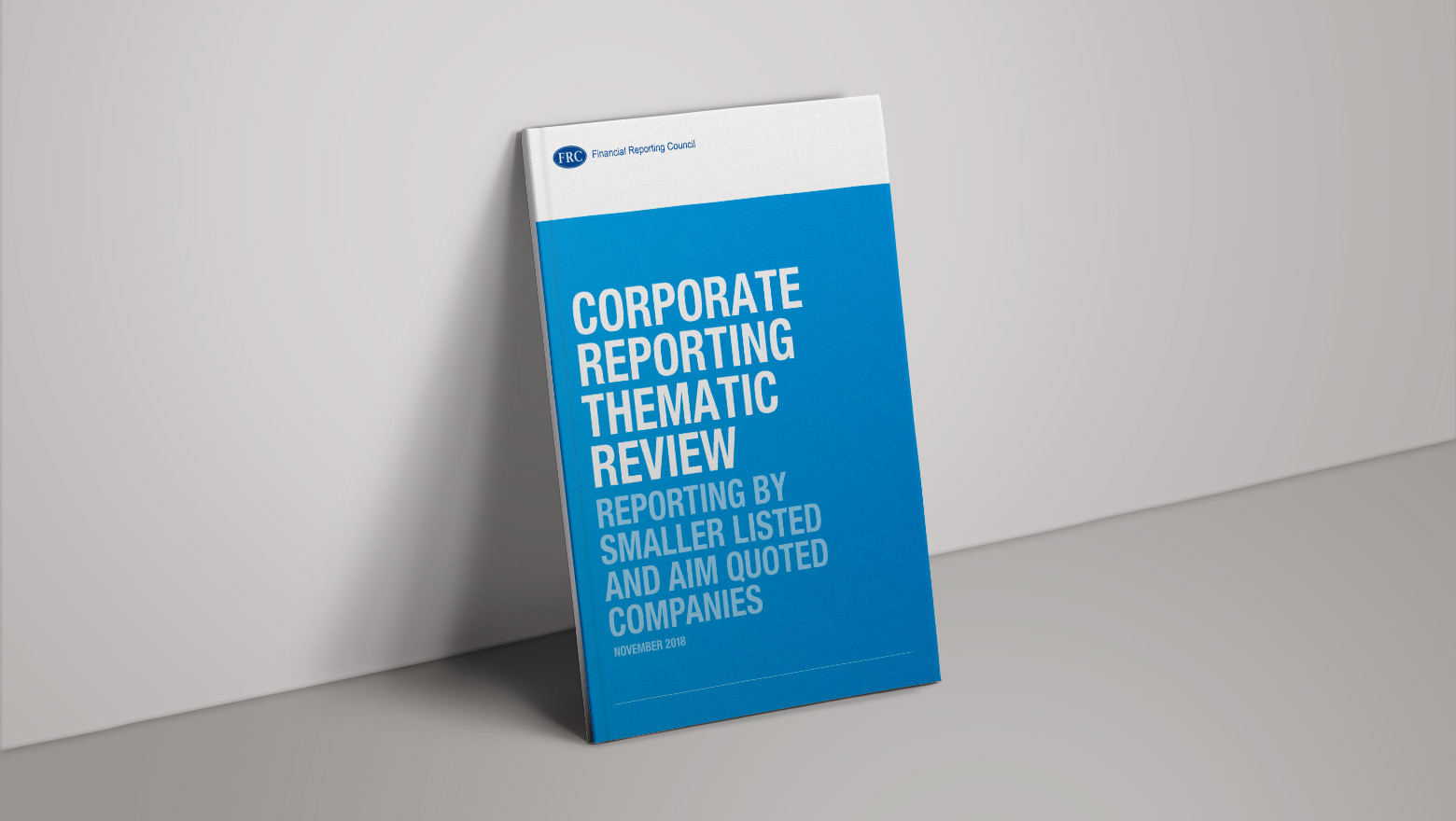 Stay informed with regulations, insights & events by joining our mailer
The Financial Reporting Council's (FRC's) new report published earlier this week, available here, highlights how smaller companies can improve their reporting.
The team reviewed the reports and accounts of 40 smaller listed and AIM-quoted companies, considering their:
alternative performance measures (APMs) and strategic reports;
pension disclosures;
accounting policies, including critical judgements and estimates;
tax disclosures; and
cash flow statements.
Companies were notified in advance of the review and many responded by making some improvements to their disclosures. The most notable being in the larger companies in the sample. However, the FRC noted that there is still scope for further improvement.
Smaller companies should be providing more specific disclosures concerning accounting judgements and more quantitative information on key sources of estimation uncertainty.
Paul George, FRC's executive director for corporate governance and reporting, said on the matter: "there is scope for companies to provide stakeholders with more tailored information about the areas of their accounts subject to the most judgement and the potential effect of material changes in estimates and assumptions."
Page 45 of the FRC's report helpfully summarises what companies of all sizes should be considering when preparing future annual reports. As experts in corporate communications, we have focused primarily on the recommendations for the strategic report and, beyond what the FRC has already highlighted, we would suggest smaller companies focus on the following:
Investment case
With changes in the market environment, companies are under increased pressure to ensure a transparent view and understanding of the business.
Not only can it demonstrate the financial aspects of the company, a clear investment case can help demonstrate the purpose, market position, and any future plans for development.
It is an effective way of communicating the equity story, building trust and growing investor confidence, all key factors for smaller companies.
Governance reporting
Smaller companies require an efficient, effective and dynamic management framework, and clear disclosure on this should be provided in the annual report.
With changes to the AIM Rules now in effect, there is likely to be a lot more scrutiny of smaller companies' governance reporting. We recommend being transparent about your corporate culture, the outcomes of board evaluation exercises and engagement activities with stakeholders.
Market review
A market review should be used to identify and address current trends in the environment, explaining how these may affect the company's operations.
In particular, companies should focus on macro trends such as Brexit, currency fluctuations and regulations, providing an in-depth insight into these matters. If considered material, this could help the reader further understand the company's chosen strategic direction and plan for future success.
These trends could be addressed further within the risk section of the report, accompanied by details on how the company mitigates such risks.
If you would like advice on how you can improve your corporate reporting, please contact daniel.redman@design-portfolio.co.