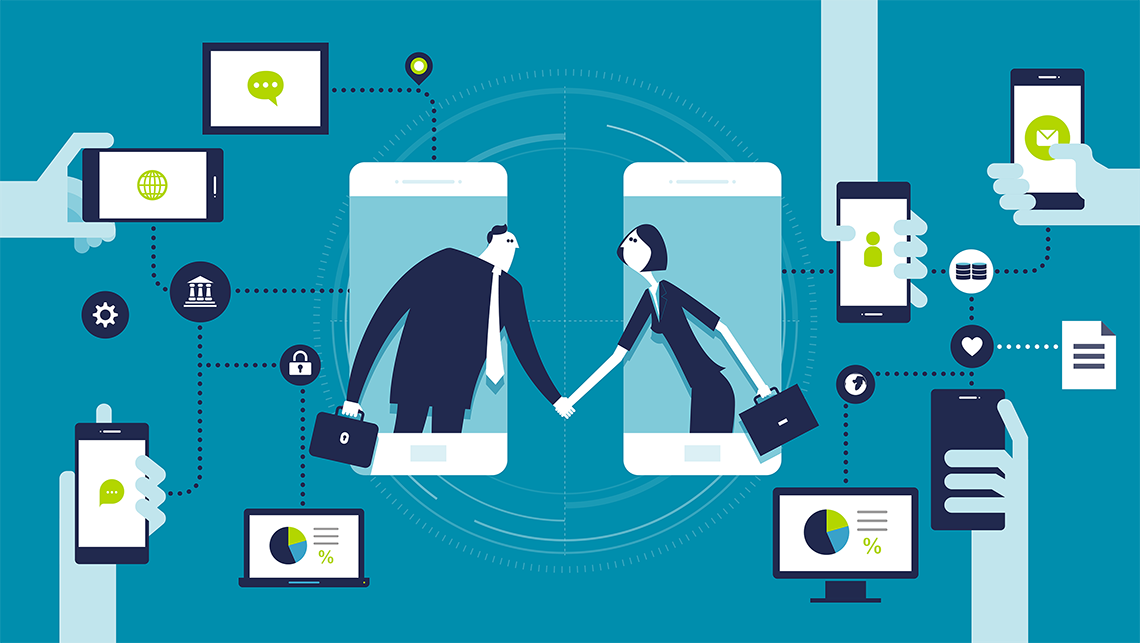 Stay informed with regulations, insights & events by joining our mailer
We recently had the chance to attend the ICSA Conference 2019, the theme of which was the "Future of the Board".
The conference focused on the new challenges board members now face, such as technology developments, climate change, cyber security and the increasing focus on purpose. Over the two-day conference, we had the chance to listen to some inspiring individuals and their insights have left us with lots of ideas.
Below are our key takeaways from the sessions we attended:
Profit is a by-product of purpose
Purpose is considered the epicentre of success for several companies that are leaders in their industries. The best example is Unilever and its Sustainable Living brands, which grew 46% faster compared to the rest of the company's brands last year.
"Purpose is the intersection between commercial business strategy, people and planet and positive social change" – Andrew Wilson, Edelman
Stakeholder engagement is fundamental in ensuring that companies deliver wider societal benefits, whilst delivering commercial success. According to a survey carried out at the conference, two-thirds of the participants believed that the CEO should take the lead on positive change, instilling a culture based on trust, innovation and openness. It is important that purpose is shared throughout the organisation and departments are encouraged to talk to each other and not fall into the "greenwashing" trap. Long-term views should be taken to ensure the company's purpose will be nurtured for many decades to come.
Social matters should be included on board agendas, alongside environmental ones
Increasingly environmental matters are being discussed in Board meetings Diligent Institute's most recent research, "The Winds of Change", shows 80% of boards have discussed environmental issues over the past three years, a number expected to reach 92% in the next three years.
Whilst trends have shown that environmental matters are becoming a key area of focus at board level, it seems like social issues have been left behind in the race, and it is these risks which can critically impact reputation and trust.
Boards are increasingly under the microscope of both government and the public on social issues related to supply chains, such as modern slavery and human trafficking. The more complicated supply chains are, the more businesses are exposed to reputational risks related to supply chain issues.
Whilst companies with more than £36m in revenue and operations in the UK are already required to publish a modern slavery statement on their website stating that policies are in place to mitigate this issue, future legislation might be passed to ensure businesses are taking into consideration social issues when making operational and strategic decisions.
Companies should also start to consider the link between social and environmental issues, which in certain aspects are strongly interconnected. For instance, companies may be faced with an increasing exposure to modern slavery and human trafficking in their supply chains due to the increasing displacement of individuals due to climate change.
Overcoming these challenges
Communication is key in ensuring boards successfully convey their position on these emerging challenges in a clear and accountable way, interlinking them with strategic and operational aspects of the business. For instance, clearly demonstrating how companies' business models are positioned to mitigate principal and emerging risks is fundamental to strengthen confidence in the investment community.
With the new Code becoming a mandatory reporting requirement in 2020, we predict that more emphasis will be put on explaining how stakeholders are considered and engaged throughout companies' value chains. This enables companies to clearly determine how their activities are impacting stakeholders, as well as ensuring that their feedback is considered to develop future-proof strategies.
Thus, we believe that boards should take the challenge by the horns and rethink their approach to ensure potential risks can become great opportunities, if dealt with in a strategic manner. Setting up dedicated HSE committees or appointing external advisors and consultants on ESG matters are great ways to ensure social and environmental matters are being considered in operational and strategic decision making.
If you would like to talk more about your emerging challenges and how to better communicate them though different communication channels whilst building on your company's equity story, please contact daniel.redman@design-portfolio.co.