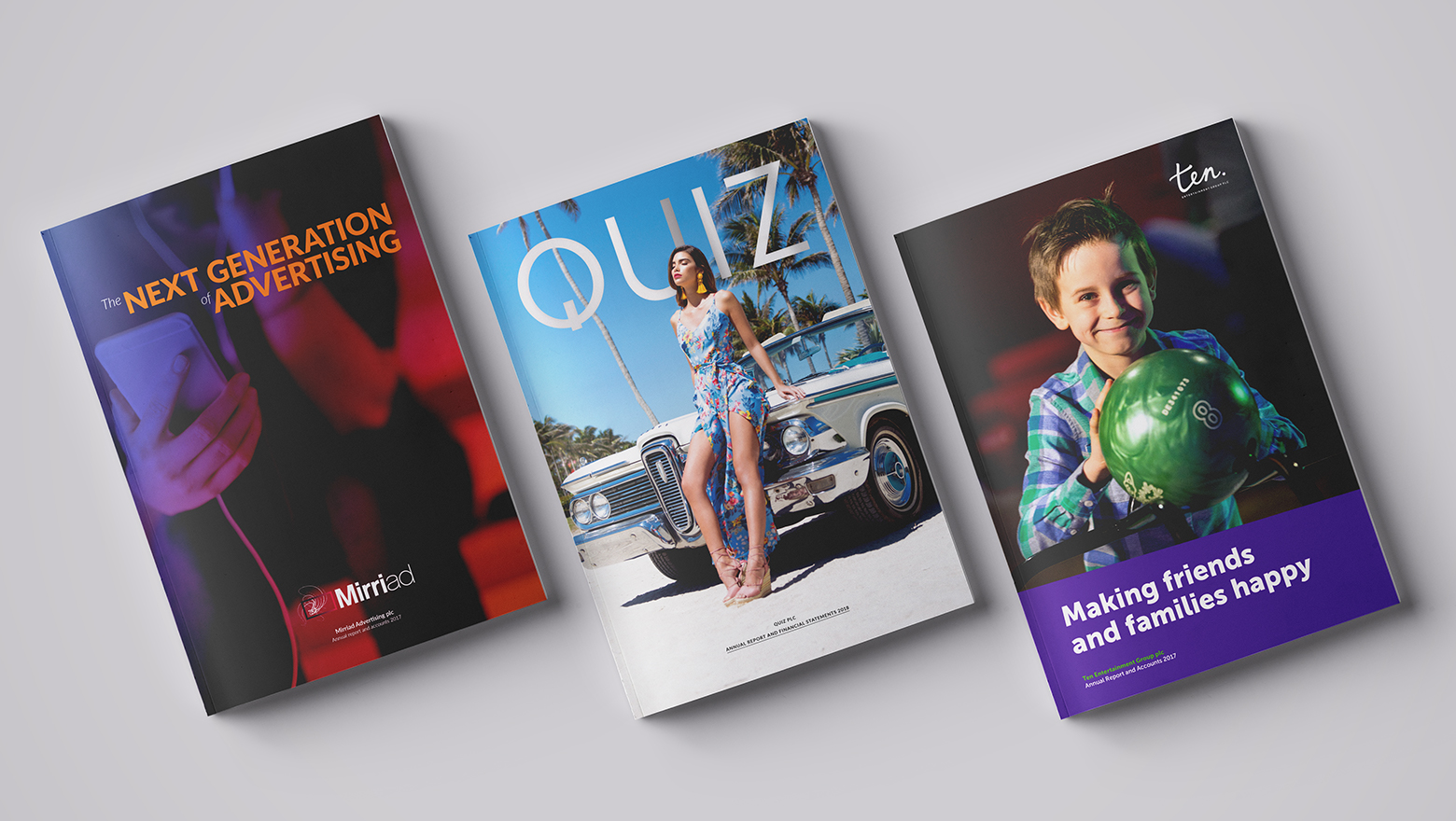 Stay informed with regulations, insights & events by joining our mailer
For all newly listed companies, creating that first annual report following an initial public offering (IPO) presents a significant opportunity. This opportunity isn't often realised to its full potential. But where to even start when putting together an annual report? And what does it even matter anyway? Well, in our experience corporate reporting matters immensely and for IPOs, making the right first impression is vitally important.
What your annual report can do for you
The annual report can be so much more than a box-ticking compliance document. It's the chance to raise your profile, introducing the company, the leadership team and the opportunity on offer to stakeholders. It's the chance to tell your story in the way you want it to be told. To say who you are, what you do and how you do it. And, most importantly, to set out what makes you different from the rest.
All of this will enable you to achieve a much wider stakeholder reach: from investors, customers and employees, to partners, suppliers and communities. For many of these stakeholders, your annual report will act as the primary source of information about the company, so it's important to get it right. In particular, it's important to show that you are responsible. As a listed company, as an employer, as a business and as a partner. And you can showcase all of this within your annual report.
Coming up with all of this content and ensuring that it conveys what you need it to may seem like a daunting task. But it doesn't have to be as difficult as it sounds. What many companies don't realise is that they're already sitting on lots of great content that can be repurposed for the annual report. Be it in a prospectus, on a corporate/IR website, in investor presentations, or even in employee communications.
What we can do for your annual report
At Design Portfolio, we are firm believers in ensuring consistency of message across all corporate communications, aiming to be a complete corporate communications partner for all of our clients. Perhaps we can help you too.
We have a strong track record of working with IPO clients, having delivered standard-setting annual reports and websites for companies such as QUIZ, Mirriad, Ten Entertainment and Countryside Properties in their first years as listed companies.
Recent IPOs, QUIZ and Ten Entertainment, were focused on creating impactful maiden reports, with QUIZ utilising the strength of their current brand and Ten Entertainment seeking to explain what they do and why customers buy into their offering. We helped them both do just that.
We've worked with Countryside since their IPO in 2015 and are currently producing their third annual report whilst building their new IR website, creating a more integrated approach to their corporate communications output.
Making the best use of existing content and producing compelling new creative to ensure that your debut annual report makes its mark is our area of specialism. We provide guidance throughout the annual report process which is vital, offering unrivalled expertise through our dedicated, hands-on team. Ultimately, we ensure that your first annual report not only creates the right first impression, but leaves a lasting one too.
"Design Portfolio created an IPO communications suite that reflected our brand and communicated our story and ambition, while ticking the relevant compliance boxes. Their approach was proactive, supportive and flexible. At every stage of the corporate website and annual report development we were guided through the timetable and provided with ongoing consultancy. It made what felt like a daunting task a relatively painless one! I wouldn't hesitate to recommend them, particularly to a pre-IPO or newly listed company."
David Dorans, CFO, Mirriad plc
For more information on how we can help you, please contact joe.brooks@design-portfolio.co.uk.