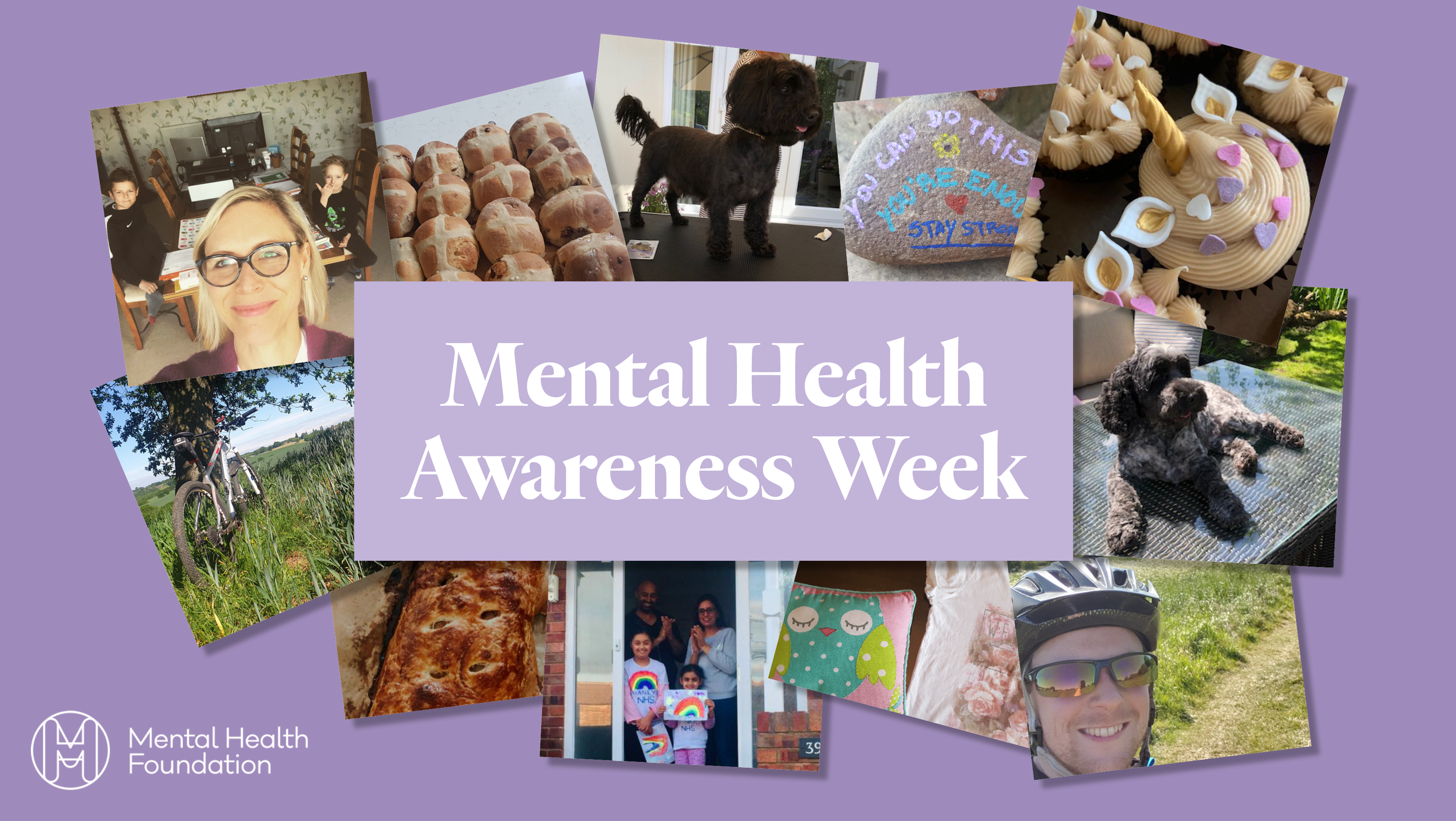 We couldn't be more proud of our people, partners and clients for how they've adapted and looked after one another these past few weeks.
Stay informed with regulations, insights & events by joining our mailer
For months on end, alarm bells have been shrieking from every screen, radio and newspaper in the world. We are living in "unprecedented times", we're facing "the worst public health crisis in a generation" and we're set to enter the "biggest recession in 300 years."
This Mental Health Awareness Week, we can forgive ourselves for feeling anxious, overwhelmed or totally shellshocked.
But where we see uncertainty, isolation and panic, so too can we see comradery, compassion and kindness. Right across the country, people are pulling together in support of their communities, from small gestures of solidarity to superhuman feats of fundraising.
These acts of kindness make all the difference to life under lockdown and it is crucial that we approach our own mental health with the same care and consideration during this time.
Bread, bicycles and touching base
At Design Portfolio, self-care looks a lot like it might do in your own home. We're taking time to try new things, stretch our legs and dig out the old cookery books. That is, of course, if we find the time between some of the challenges COVID-19 presents to everyone, such as juggling home schooling, work, keeping the children entertained and the odd fall-out over Monopoly.
75%
of employees are exercising more
50%
of employees are baking more
In our latest employee survey, three quarters of us shared that we have been exercising more, whether its one walk a day, a cycle around London's empty roads, or early morning star jumps with Joe Wicks.
More than half of us are baking more, from banana bread and hot cross buns to one determined teammate who claims to have mastered the art of bao.
But perhaps most importantly, our survey found that the vast majority of us are connecting and re-connecting with friends, family and loved ones. We've been checking in with grandparents, starting book clubs, joining virtual cocktail evenings, throwing birthday parties that stretch across time zones, and of course, testing our knowledge on Zoom quiz nights.
Taking care of our teammates
This Mental Health Awareness Week, we couldn't be more proud of our people, partners and clients for how they've adapted and looked after one another these past few weeks.
We're doing everything we can to help our people feel supported and united as we navigate this uncharted territory. We're running office social events by Zoom to keep us connected, partnering with Perkbox to provide access to crucial wellbeing resources, and training Design Portfolio's own mental health first aider to encourage us to speak our minds.
We're looking forward to seeing you all in person once again. But in the meantime, we hope you take the time to show kindness to yourself and your mental wellbeing.