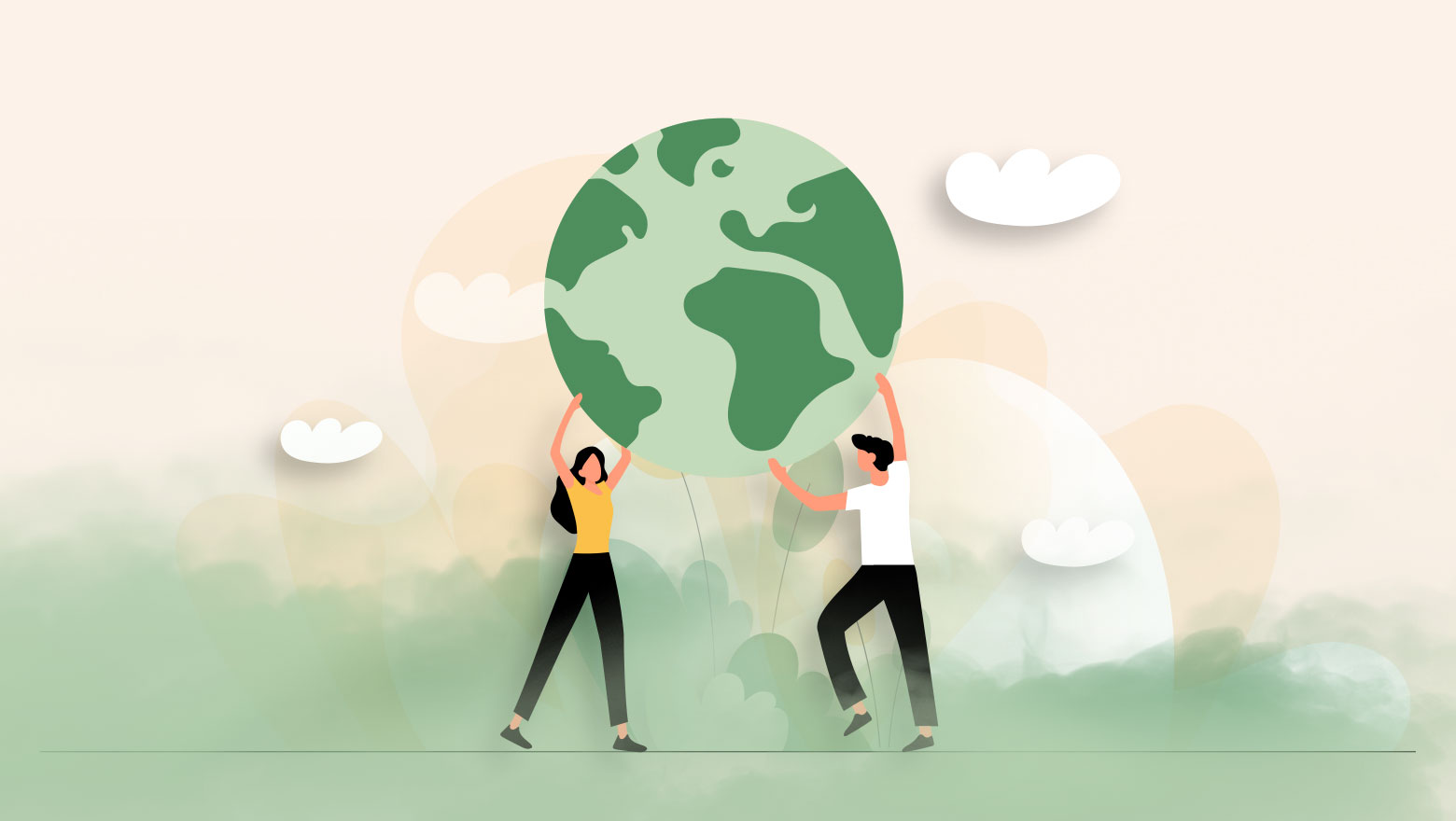 As sustainability reporting continues to gain traction, the spectre of greenwashing looms over the corporate reporting community.
"Greenwashing", also known as "green sheen", describes the use of deceptive information in regard to a company's environmental and social credentials. Traditionally, greenwashing has been more closely associated with false or misleading claims in marketing campaigns, but increasingly it's a phenomenon that's contaminating the realm of corporate reporting.
In fairness to the corporate world, the rise in ESG reporting has happened at a rate that would leave anyone's head spinning in a green haze of sustainability jargon and unclear expectations. In many cases, it's a new capability that must be built into companies that are already stretched thin for resources. Accordingly, we'd like to introduce a new term – green fog – to describe the dense cloud that has descended and made clear communication a confounding and arduous task.
To help navigate the green fog safely, we've compiled six anti-greenwashing tips to help reporters assess and improve upon their sustainability communications.
1. Conduct a materiality assessment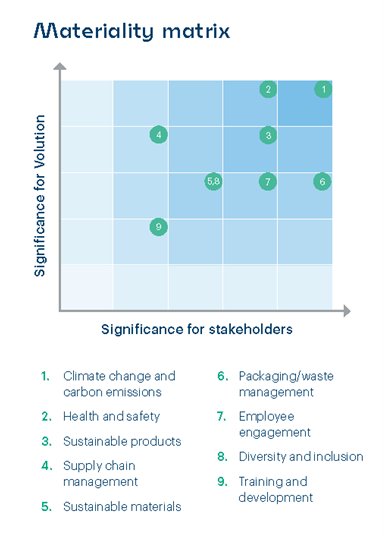 The universe of sustainability topics is vast, and the prioritisation of each issue varies between companies depending on a range of factors such as industry, geography and company size. The materiality process helps to determine which sustainability issues matter most to the company and its stakeholders, which in turn helps to support the development of decision-useful disclosure.
Volution's materiality matrix gives a vidual overview of the topics of greatest significance to the company and to its stakeholders, which helped in the formation of the group's new sustainability strategy,
2. Tell a data-led story
Stakeholder scrutiny of social and environmental impacts is becoming more sophisticated, and companies that make sweeping statements punctuated by lofty goals will encounter an increasingly sceptical audience. On the other hand, substantiating claims with concrete data helps to establish a credible and engaging sustainability narrative that fosters trust with stakeholders.
For each priority detailed in its approach to sustainability, Go-Ahead sets out dedicated KPIs that illustrate progress over the last five years, supporting each with a description of the metric and an explanation of the group's performance.
3. Develop a clear sustainability strategy
Understandable and forward-looking sustainability strategies are a critical tool for communicating sustainability information and performance clearly. Introducing targets that are supported by actionable ambitions and benchmarking performance against those targets help to illustrate genuine commitment and demonstrable progress – a welcome antidote to greenwashing.
Balfour Beatty's strategy is organised around three core principles – environment, materials and communities – and introduces the group's core ambitions and 2040 targets.
4. Portray a balanced picture of ESG performance
Sustainability reporting is largely voluntary at the moment, and there's a tendency to overstate the positive stories and to omit the negative ones. However, failing to provide the full picture can be incredibly damaging. Instead, be honest about where the company is on its ESG journey: reporting roadmaps can be used as a transparent approach to indicating the company's path towards full disclosure.
In anticipation of mandatory compliance with the TCFD, British Land has developed a reporting roadmap to illustrate the group's plan to achieve full disclosure.
5. Engage with investors
Investors are still learning how to assess and interpret ESG information too. Conducting surveys and interviews can be a mutually productive exercise in proactive engagement to help companies gain a better understanding of the specific information their investors find useful.
6. Optimise digital platforms
While the annual report should house decision-useful ESG disclosures, additional and more detailed sustainability information may be relevant to share with stakeholders. Creating an online hub for sustainability reporting makes it easier to access key information but, critically, sustainability communications on the corporate webpage and other reporting platforms must be consistent.
Tullow Oil's corporate website acts as a central receptacle of ESG reporting and performance data, allowing users to navigate its sustainability narrative with ease.
In time, we predict that the green fog will lift as ESG reporting becomes an integrated component of companies' corporate reporting frameworks. Global efforts to develop a standardised approach to sustainability disclosure will go a long way towards providing clarity around the expectations for reliable ESG reporting, as will the development of improved approaches to the assurance of sustainability data.
Got a question?
In the meantime, we're here to help. To find out how to integrate decision‑useful ESG disclosures into your reporting framework and prepare for the future regulations on climate reporting and more, get in touch at: