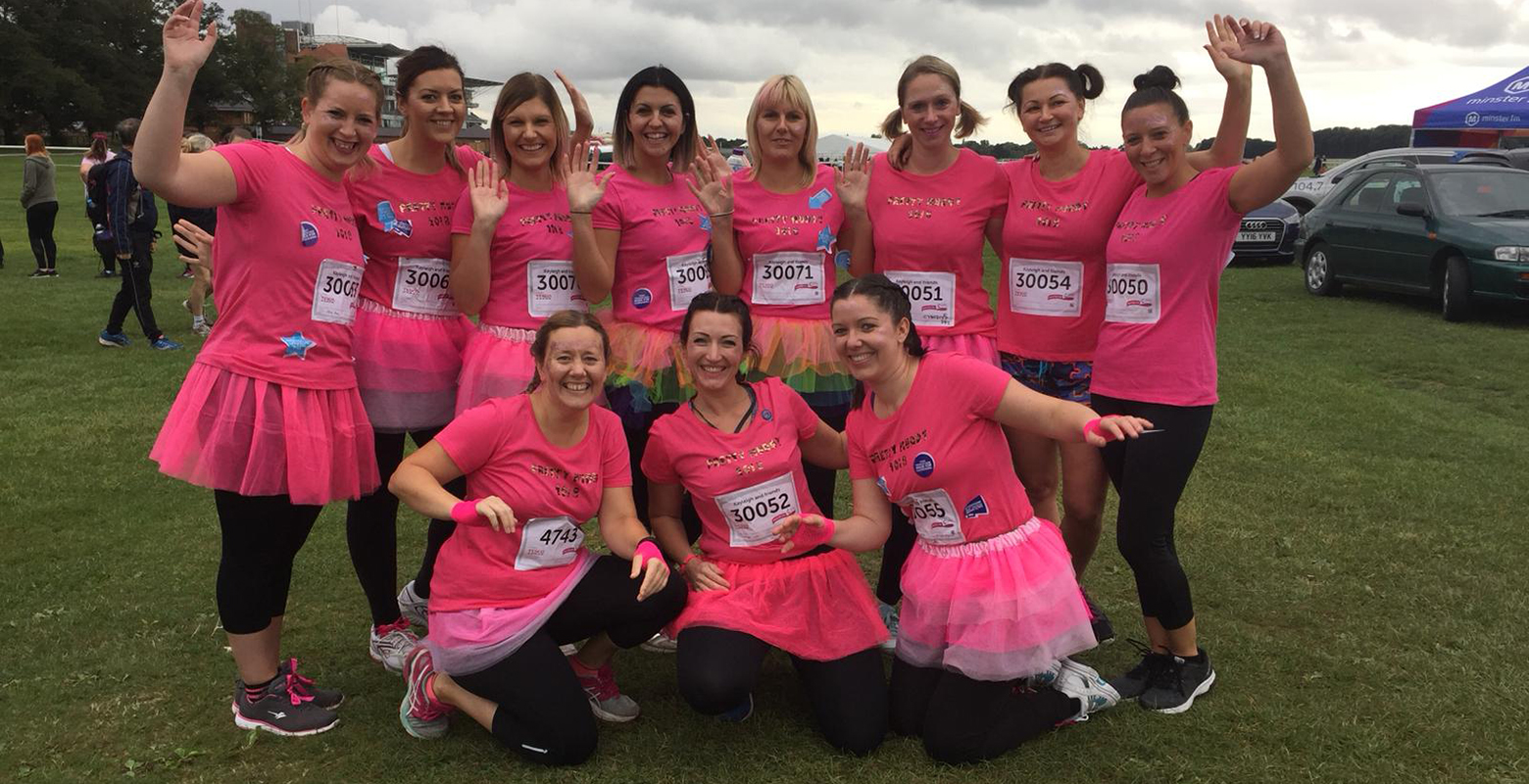 Stay informed with regulations, insights & events by joining our mailer
On 15 September our Client Services and Quality Control Director, Jessica Coles, took part in the York Pretty Muddy obstacle race to raise money for Cancer Research UK.
Cancer Research UK is the world's largest cancer charity dedicated to saving lives through research. Its vision is to bring forward the day when all cancers are cured, from the most common types to those that affect just a few people.
Although the weather was cold and drizzling, Jess and her team of ten enthusiastic racers were ready to take on the 5k run with brave smiles.
The obstacle course consisted of muddy tunnels, slippery durdles, large A frames, mud pits and giant wrecking balls rounded off by a trip down the mud slide to the finish line.
Despite getting covered head to toe in mud, Jess thoroughly enjoyed the entire event and found the obstacles and camaraderie between team members the best part of the day.
After weeks of fundraising their team raised a grand total of £1,205 plus gift aid, with £165 being donated from Jess's supportive colleagues at Design Portfolio.
We are all very proud of Jess and her fabulous team for working together and powering through to the finish line in the name of such a great cause.
Well done all!