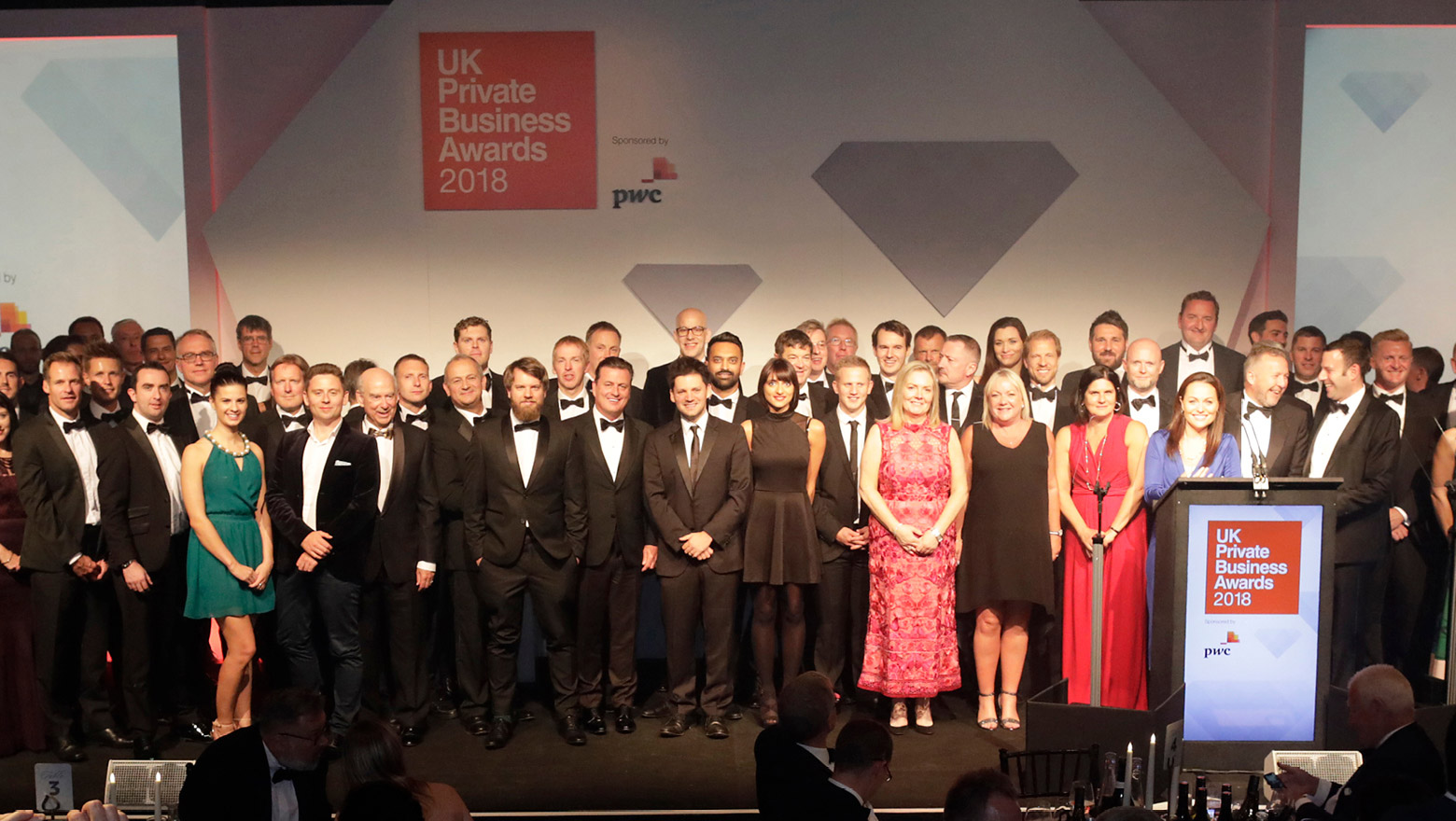 Stay informed with regulations, insights & events by joining our mailer
Thursday 13 September saw over 450 entrepreneurs, CEOs, FDs, COOs and management teams from a diverse range of industries, along with their corporate advisers, gather at the Brewery in London for the annual Private Business Awards.
Often referred to as "The Diamonds", these awards are presented to the UK's most successful private companies, entrepreneurs and management teams.
Each year the attendance grows, and Design Portfolio were once again proud to be a sponsor for these prestigious awards. Even for a seasoned supporter of the Private Business Awards, the venue and event did not disappoint.
The King George III room looked idyllic with soft lights and decorations as the UK's best private businesses, sponsors and hosts gathered for drinks, waiting with excitement for what the evening had in store.
Soon enough, everyone had taken their seats in the grand dining room and the evening officially began.
This year the awards were hosted by Victoria Fritz, the BBC's first female transport correspondent and lead presenter of domestic and international news programmes.
Before dinner, guests were entertained with an impressive magic act from magician Paul Martin, to whom our head of marketing, Rochelle O'Hagan, played the lovely assistant.
A charity collection was also held, this year raising money for UK Youth: a leading national charity committed to providing access to appropriate, high-quality services in every community. Its aim is to empower young people to build a bright future, regardless of their background or circumstances.
After an immersive first half to the ceremony, guests settled for dinner and shortly after the winners were announced as follows:
Technology Innovation of the Year Award: Ultrahaptics Ltd
Social Enterprise of the Year Award: Bryson Recycling Ltd
High Growth Business of the Year Award: Checkout.com (Checkout Ltd)
As an award sponsor, our head of marketing, Rochelle O'Hagan, was welcomed back on stage to present Simba Sleep Ltd with the Rising Star Award.
The winners continued to be announced:
International Business of the Year Award: Intersurgical Ltd
Emerging Entrepreneur of the Year Award: Sean Taylor/Zip World Ltd
Private Businesswoman of the Year Award: Jacqueline O'Donovan/O'Donovan (Waste Disposal) Ltd
CEO of the Year Award: Justin Basini/Clear Score Technology Ltd
Family Business of the Year Award: Wkye Farms Ltd
Private Business of the Year Award: The Swift Group
The evening was rounded off by comedy from Henning Wehn and concluded with an excellent opportunity to network and connect with industry peers and colleagues.
Congratulations to all the participants and winners! We look forward to next year and the success stories it will bring.
Design Portfolio work across all sectors and markets, including the private sector. If you would like us to take a look at your corporate communications, get in touch at hello@design-portfolio.co.uk.
We'd love to hear from you.