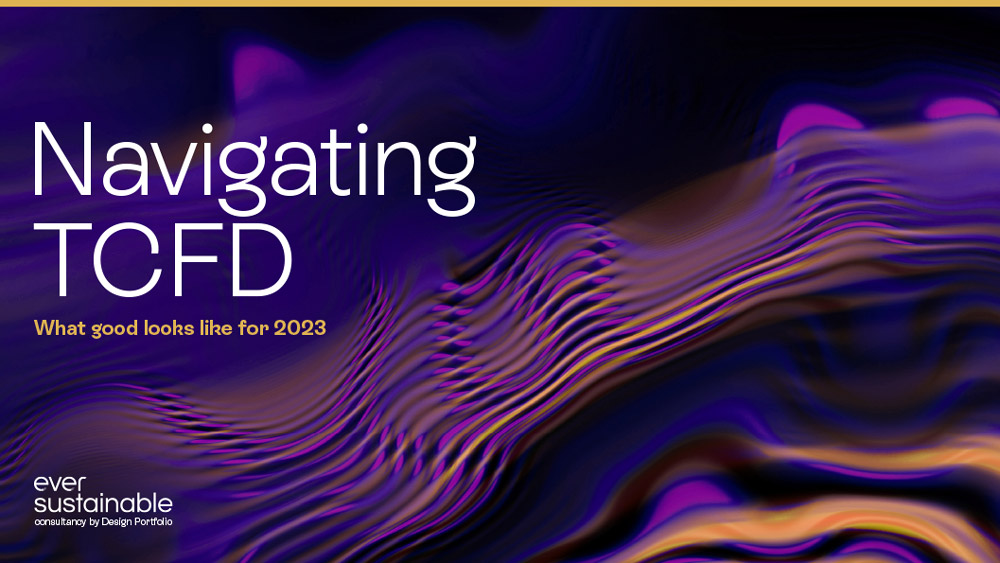 Stay informed with regulations, insights & events by joining our mailer
2022 saw the publication of the UN's latest reports on the state of our climate, and the conclusions are alarming.
Worldwide efforts to curb greenhouse gas emissions are currently insufficient to maintain the possibility of a 1.5-degree future. Without decisive action, the hazards of global warming that we're already experiencing today could accelerate with dire consequences.
UN Secretary-General António Guterres warns:
"We are sleepwalking to climate catastrophe."
Disclosure alone will not address the immense challenges we face. However, accountability begins with greater transparency, and high-quality climate reporting can facilitate enhanced understanding and improved resilience. The 2022 roll-out of mandatory reporting against the Taskforce on Climate-related Financial Disclosure (TCFD) framework for many companies in the UK couldn't be more timely. The potential financial and systemic consequences of climate risk have never been more tangible, and the TCFD aims to enable greater oversight of businesses' exposure to this risk.
Navigating TCFD 2023 research paper download
This report serves as an update to our research into TCFD disclosure trends. On the whole, climate reporting is leaps and bounds ahead of what we observed in 2021, and we are seeing new trends in strategy, governance, risk management and metrics and targets leading the market to ever-more ambitious climate strategies. This report also highlights our expectations for how disclosures may continue to evolve as appreciation for the complexities of climate risk grows.
We are looking forward to seeing how the world of TCFD develops in 2023 and beyond, and to hearing from our clients and network on their plans for climate mitigation and adaptation.
Please enter your details below to get your copy of our "Navigating TCFD 2023" research paper.
If you would like to discuss TCFD reporting with our team please email hello@eversustainable.co.uk, we'd love to hear from you!