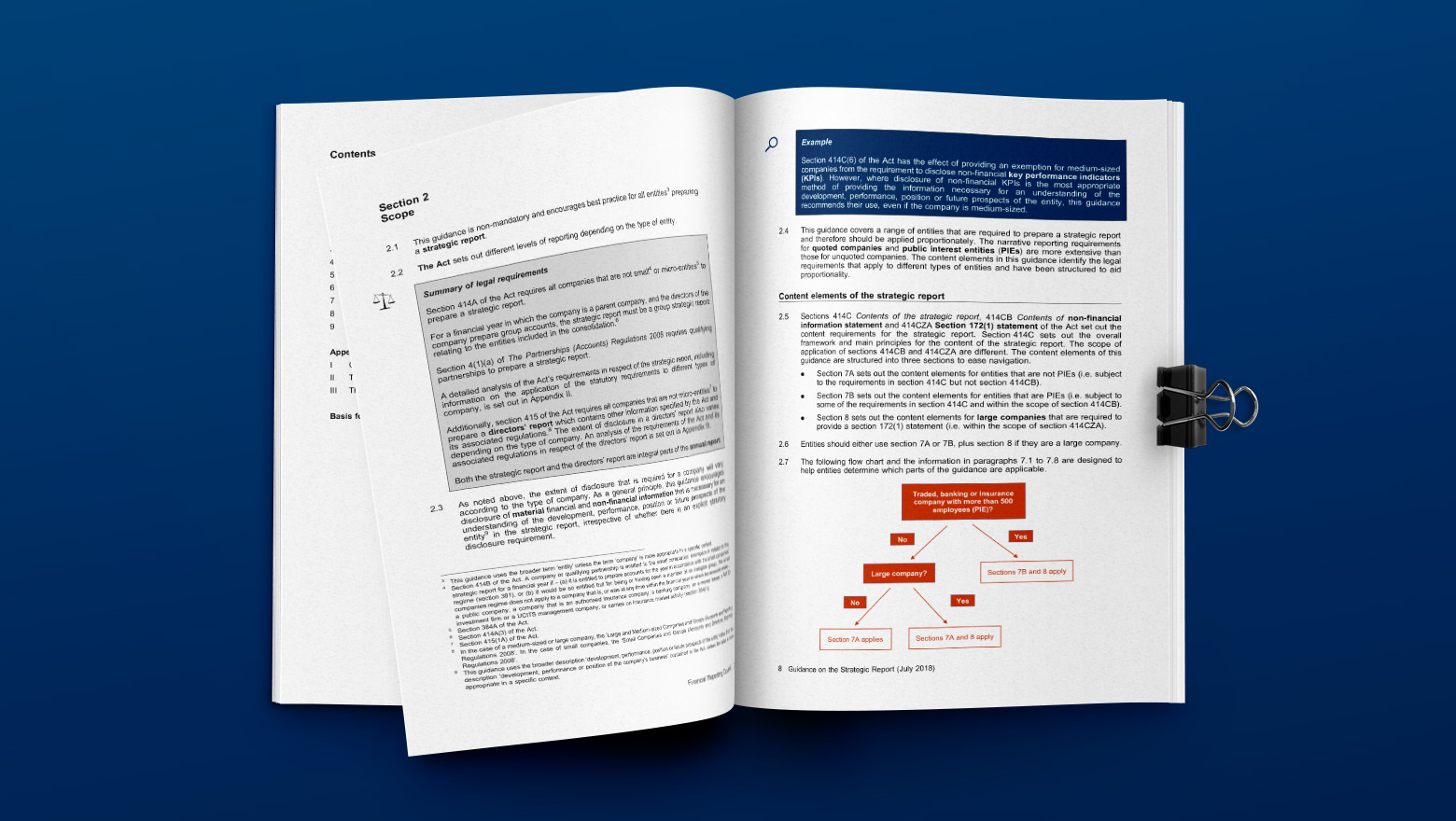 Stay informed with regulations, insights & events by joining our mailer
On the 31 July, the FRC published its revised Guidance on the Strategic Report, with the aim of encouraging companies to consider "wider stakeholders and broader matters that impact performance over the longer term".
The revised guidance recognises the importance of integrating non-financial information into the strategic report, while maintaining the key principles of existing guidance. According to the FRC, integrating this non-financial information can play a key part in telling a company's story
Daniel Redman, Head of Research and Strategy at Design Portfolio said;
The guidance will see an increased emphasis on the director's duty to promote the success of the company under section 172 of the Companies Act 2006. This is complemented by new legislation, applicable from 1 January 2019, that introduces a specific reporting requirement on how directors must regard broader matters when performing their duty, including the consideration of employee, supplier and customer interests and the impact on the community and the environment.
The FRC believes the strategic report should be clear and concise; therefore, the revised guidance is intended to encourage companies to consider how their strategic report fits within the annual report as a whole, in order to improve the overall quality of corporate reporting.
If you would like to learn more about how you can improve your corporate communications in line with the updated FRC guidance, please contact daniel.redman@design-portfolio.co.