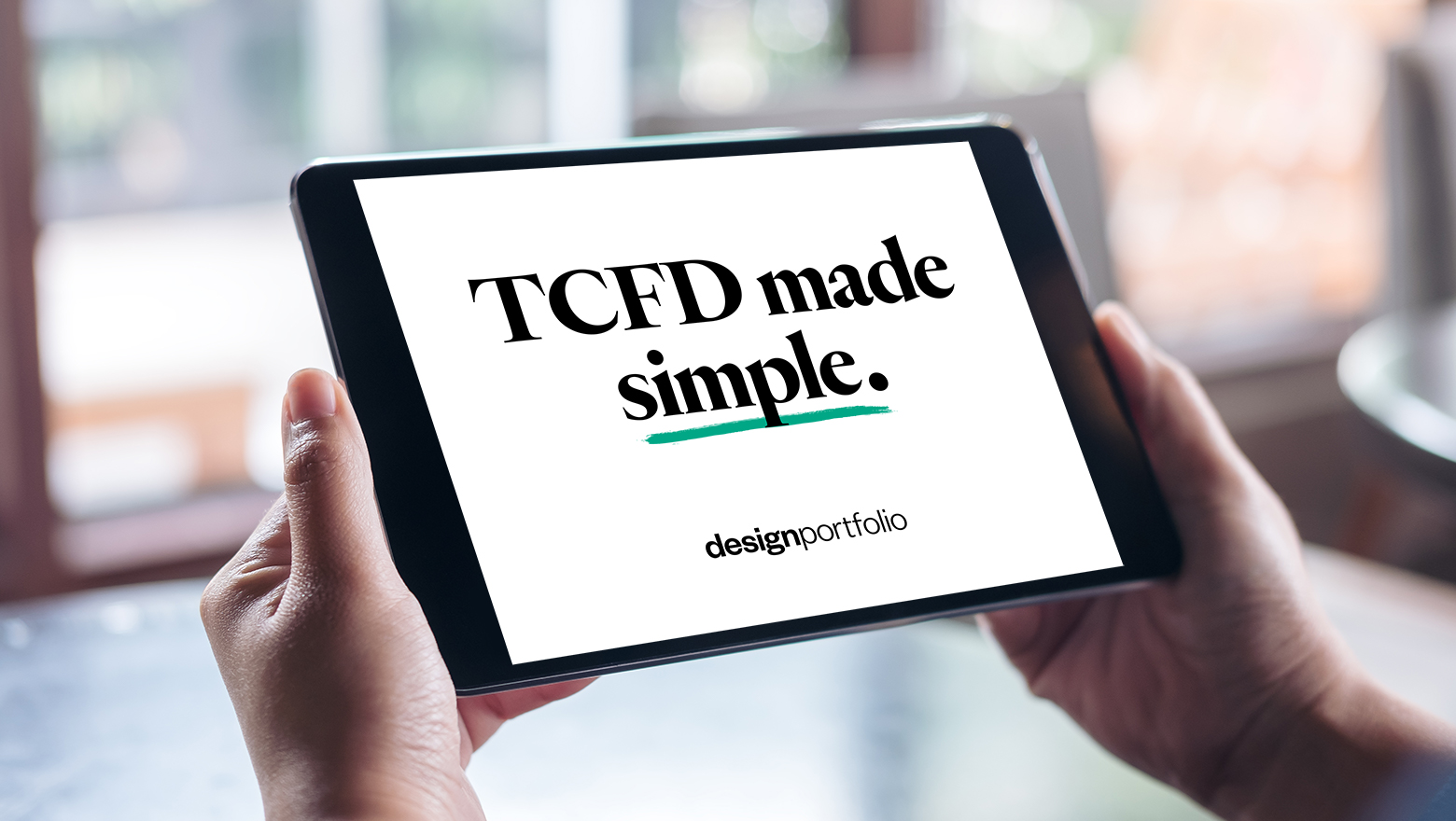 Our team of sustainability experts is here to help you navigate the complexities of TCFD reporting and understand the opportunities of better ESG communications
Stay informed with regulations, insights & events by joining our mailer
In November 2020, The Chancellor announced the introduction of more robust environmental disclosure standards so that investors and businesses can better understand the material financial impacts of their exposure to climate change, price climate-related risks more accurately, and support the greening of the UK economy. The UK will become the first country in the world to make Task Force on Climate-related Financial Disclosures (TCFD) aligned disclosures fully mandatory for publicly listed companies by the end of 2022, going beyond the 'comply or explain' approach.
There has been a slow but increasing trend of companies responding to the recommendations of the TCFD. Since its launch in 2017, more than 1,500 organisations have expressed their support for the TCFD recommendations, an increase of over 85% since 2019. Despite the recommendations streamlining the landscape of climate reporting by establishing a single vocabulary of climate risks and opportunities, there is still a lack of practical advice available about the impact of these additional reporting requirements, which is ultimately leading to confusion, especially among small-to-midcap companies.
Even for larger companies which are engaging with the TCFD recommendations, the Falling Short Report by the Climate Disclosure Standards Board (CDSB) found the quality of the reporting is still weak. It is not the intention of the TCFD to create significant reporting burdens on firms. Rather, providing high-quality disclosures that are comparable and "decision useful". Effective climate reporting is crucial for strengthening your ESG profile and understanding your long-term climate-related risks and opportunities.
Our TCFD made simple factsheet breaks down the key requirements, making the recommendations easily digestible for everyone, not just technical or sustainability teams. To get started companies need to identify which climate-related disclosures are material to their business by:
assessing risk exposure;
completing a scenario analysis;
understanding the financial implications;
setting a carbon reduction strategy; and
being flexible in their approach.
It's time to start taking TCFD reporting seriously. At Design Portfolio, our team of sustainability experts is here to help you navigate the complexities of TCFD reporting and understand the opportunities of better ESG communications.
To find out how to integrate decision‑useful climate disclosures into your reporting framework, and prepare for the future regulations on climate reporting, get in touch at: sustainability@design-portfolio.co.uk.