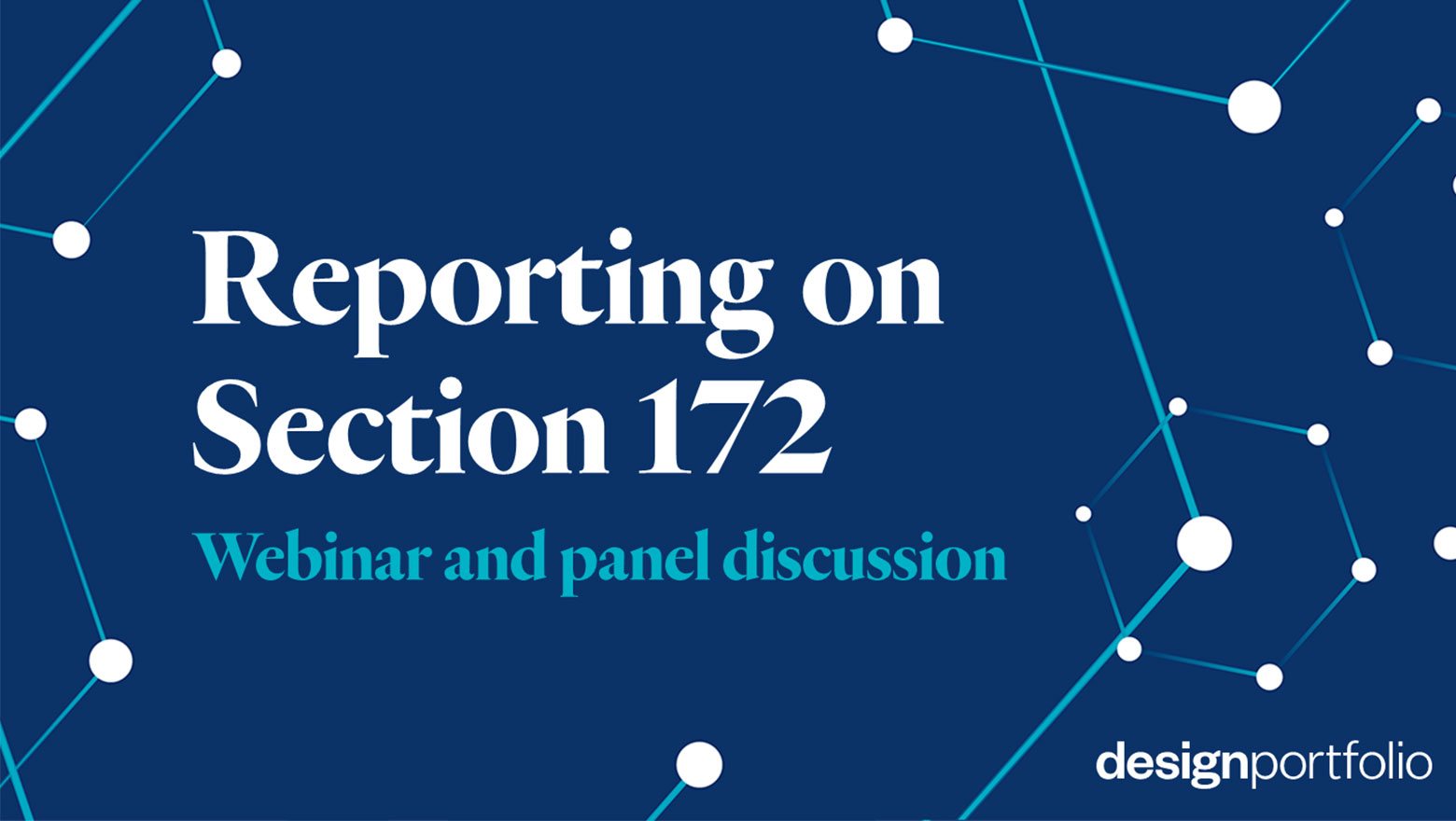 Stay informed with regulations, insights & events by joining our mailer
What do small and mid-cap Section 172 statements look like? What's the key to effective disclosure? And does it still matter under the new normal of COVID-19?
Please join us for a webinar and panel discussion aimed at answering these questions and exploring Design Portfolio's latest research on the content, quality and design of the first mandatory Section 172 statements.
Section 172 webinar
Date: Wednesday 27 May 2020
Time: 11:00-12:00 (BST)
Our discussion will include:
Insights from Alia Fazal (Balfour Beatty) and David Whincup (Provident Financial)
An overview of our findings and examples of good practice
Tips for preparing your Section 172 statement
Debate on the role of Section 172 reporting in ESG disclosure
We look forward to hosting you. In the meantime, don't hesitate to ask us a question at hello@design-portfolio.co.uk or download our latest research on Section 172 trends.