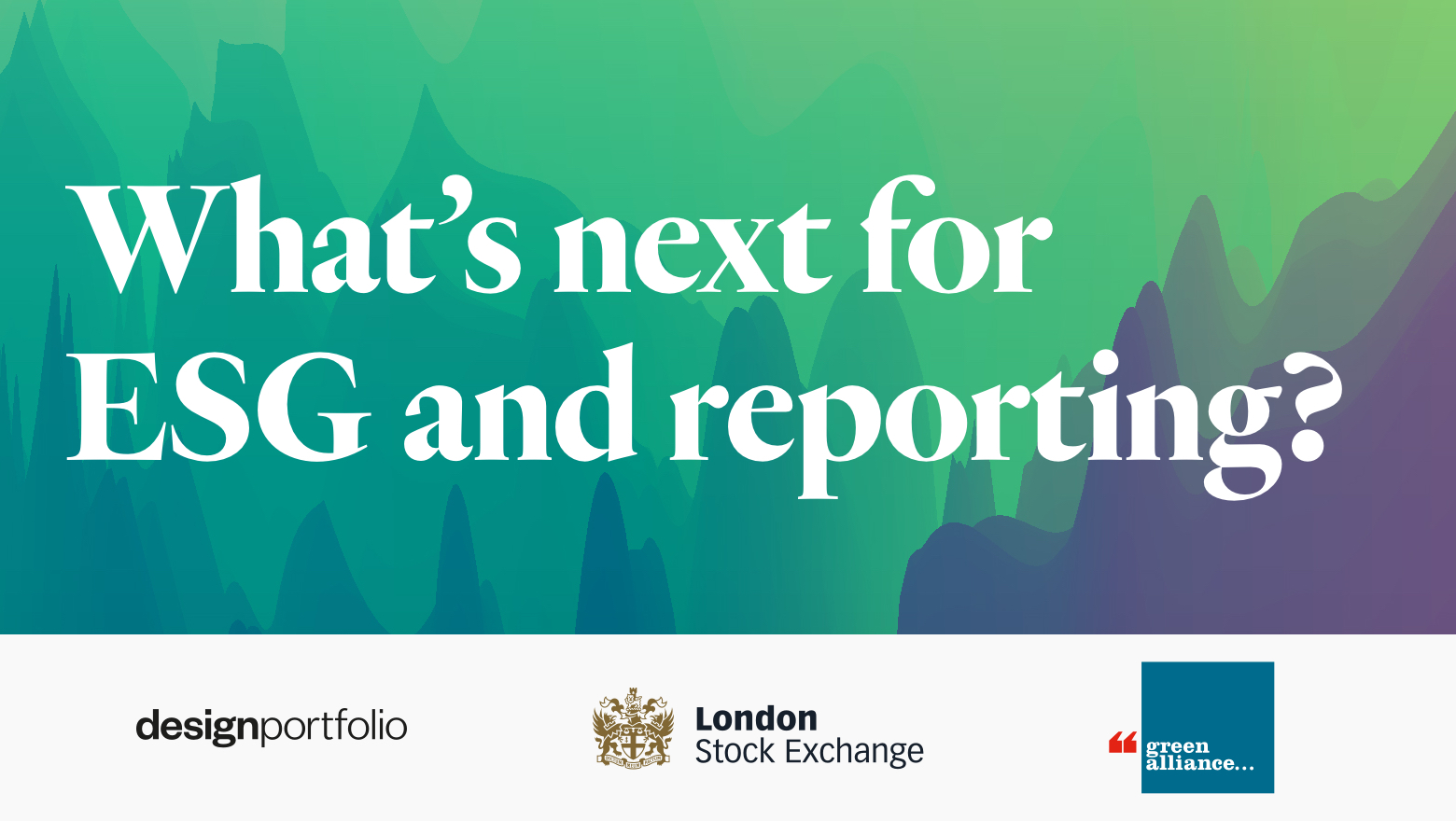 Stay informed with regulations, insights & events by joining our mailer
Through our partnership with leading UK environmental think tank Green Alliance, Design Portfolio hosted a public panel event on the next big policy changes and market trends in green finance, investment and climate reporting.
From TCFD to net zero strategies, we spoke about how the business community can take meaningful and material action on the climate crisis, and what to expect next from the realm of policy and reporting regulation.
We were joined by leading experts in the climate field, including:
Hon. James Shaw, Minister of Climate Change for New Zealand
Bess Joffe, Head of Responsible Investment at The Church Commissioners for England
Zoë Knight, Group Head of the Centre of Sustainable Finance at HSBC
Carsten Jung, Senior Economist at Institute for Public Policy Research (IPPR)
Martha McPherson, Sustainability Director at Design Portfolio
Chaired by: Sam Alvis, Head of Green Renewal, Green Alliance
For those of you couldn't attend, our discussion and learnings are summarised in the write-up and video below!