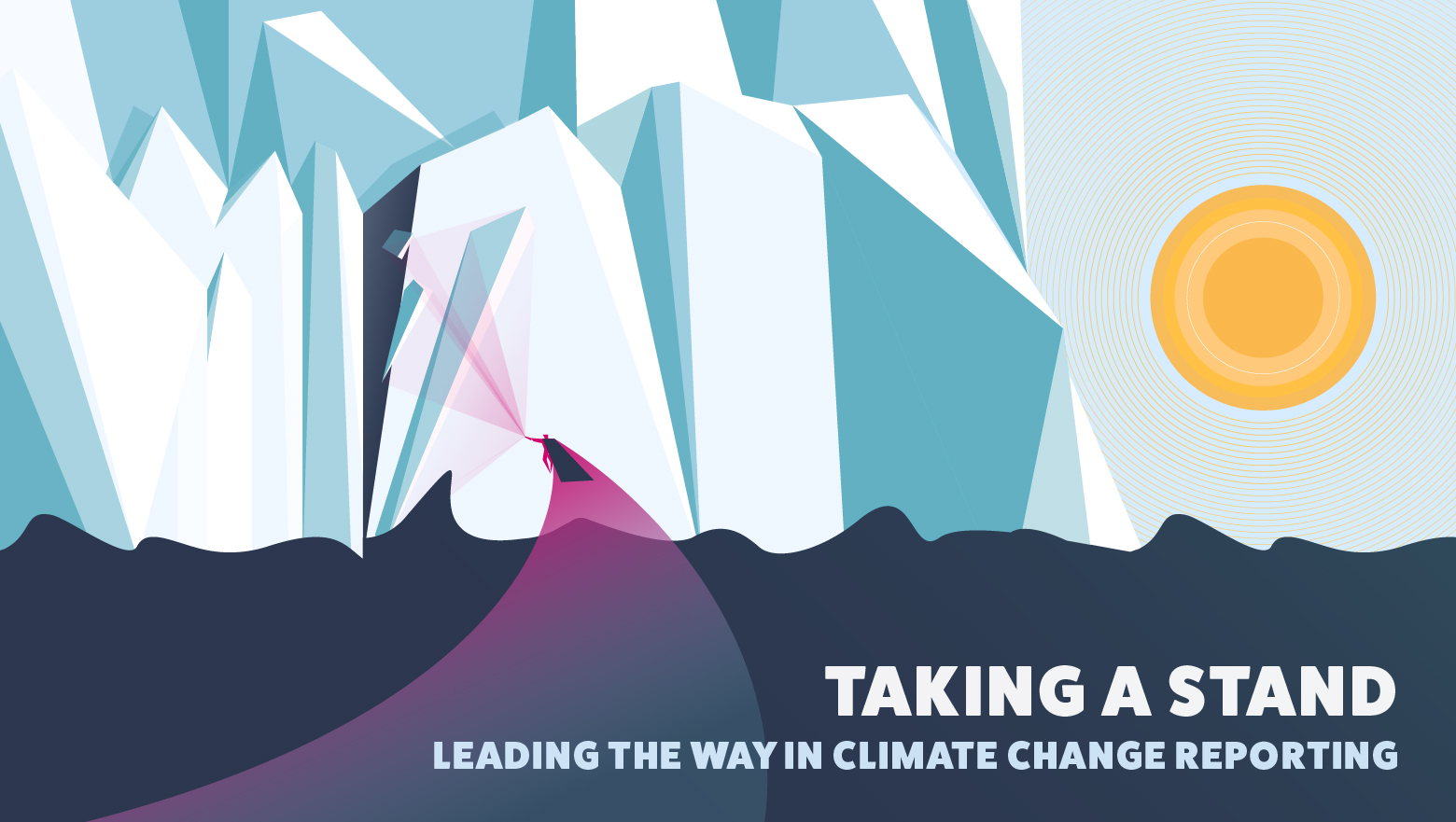 Now more than ever, it is important for companies to clearly understand how regulations and reporting requirements feed into each other and how best to convey a strong company story.
Stay informed with regulations, insights & events by joining our mailer
2020 – the climate "super decade"
As the world's attention turns to climate change, there has been a strong shift in how governments, investors and businesses are communicating the risks (and opportunities!) posed by climate change.
In recent years, climate policy has developed quickly, and at the UN Climate Action Summit in New York (23 September 2019) global leaders announced further far-reaching steps to confront climate change. The commitments this year are much bigger than those announced during previous summits, with trillions of dollars committed to massively scale up contributions from all sectors to avoid further escalating the climate damage already taking place around the world.
With a new year just around the corner, 2020 is being branded the climate "super decade" – a time to take meaningful action to finally put a stop to climate change. If the UK is going to meet net-zero carbon emissions by 2050, everyone needs to get on board!
As Spider-Man was once famously told:
"With great power comes great responsibility!"
Our latest whitepaper, "Taking a stand – leading the way in climate change reporting", not only investigates the climate change reporting trends of the FTSE 350 but it also provides a robust framework for companies to follow, helping them build a powerful climate strategy. This is the second part of our sustainability chronicles, told through the story of Team Superstainability, to help guide companies through these urgent climate challenges.
Now more than ever, it is important for companies to clearly understand how regulations and reporting requirements feed into each other and how best to convey a strong company story. More than ever, there is the need for a long-term and holistic strategy for companies around the world to showcase their superstainability!
Here are our three top-level recommendations to help companies start their climate reporting journey:
1. Understand
It is fundamental that companies embrace cross-communication across their businesses. Senior leadership teams must work together and oversee climate change-related decisions, not only within their own businesses but across their whole value chain. It is necessary for companies to understand all the risks and opportunities posed by climate change to be strategically positioned to future-proof their businesses.
2. Engage
Communicating the drive behind a company's climate-related journey to its wider stakeholders is essential in developing a meaningful climate strategy. Communication needs to come from the top, with the board taking overall responsibility and providing a clear direction to ensure climate risks are being dealt with promptly throughout the entire value chain. In addition, with the growing focus on climate-related disclosures from the investor community, it is vital to engage investors to combat the emerging risk of active and passive shareholder activism.
3. Tell your story
Make yourself heard. The only thing worse than being talked about is not being talked about at all. Transparency on climate-related disclosures must be improved. Improving the quality of information on company websites and annual reports and including relevant key performance indicators helps ensure companies are accountable for their actions.
Companies not addressing climate change risk being left behind. So, make sure you're being talked about, for all the right reasons.
What next?
The fight against climate change is not for an individual or individual company to tackle alone. However, as pressure increases from activist groups, investors and consumers, the pressure is on governments and companies to find a solution.
If climate change confuses you, download our whitepaper below, with further insight into the key steps you need to take to incorporate an effective climate strategy.
If you would like advice on how to successfully integrate sustainability into your business strategy and effectively communicate it to both your internal and external stakeholders, please contact danielle.bistacchi@design-portfolio.co.uk.