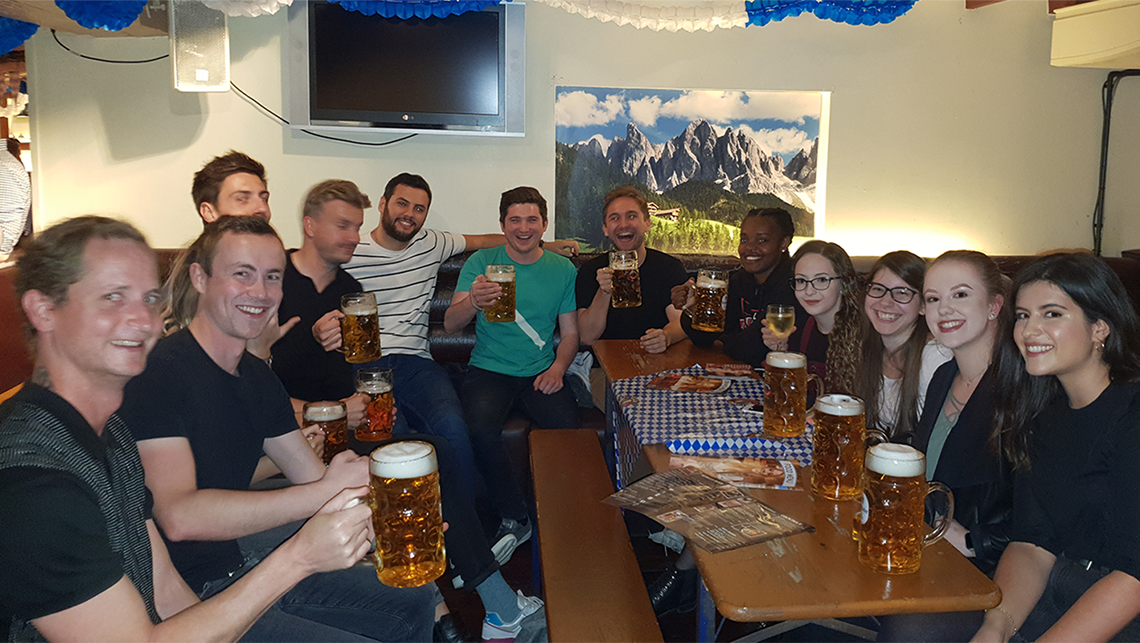 Stay informed with regulations, insights & events by joining our mailer
It's hard to believe it's been a whole year since Design Portfolio's last outing to Oktoberfest. It was enjoyed by so many of the team that we simply had to make it a staple in our social plans for this year.
Oktoberfest originated in Munich, Germany, over 200 years ago and has since become an annual tradition for many all over the world.
With various styles of the event being hosted all over the country, the Design Portfolio team chose to return to its firm favourite, the Bavarian Beerhouse in London Tower Hill.
Located just a stone's throw from the beautiful and historic Tower of London and Tower Bridge, the venue was decorated head to toe in German-themed bunting, quirky deer heads and huge striking paintings of Neuschwanstein Castle and its surrounding mountains.
Paired with the friendly staff who were dressed in traditional Lederhosen and Bavarian Dirndl, the atmosphere was electric and it was easy to forget you were in London at all!
With steins in hand the team enjoyed the odd Wurst or two before dancing the night away to live music from the pub's own oompah band.
Overall it was an incredible evening full of "Tanzen", "Lachen" and, of course, "Bier" with a fantastic opportunity for the team to socialise with colleagues old and new.
Here's to next year!
Wir können nicht warten!