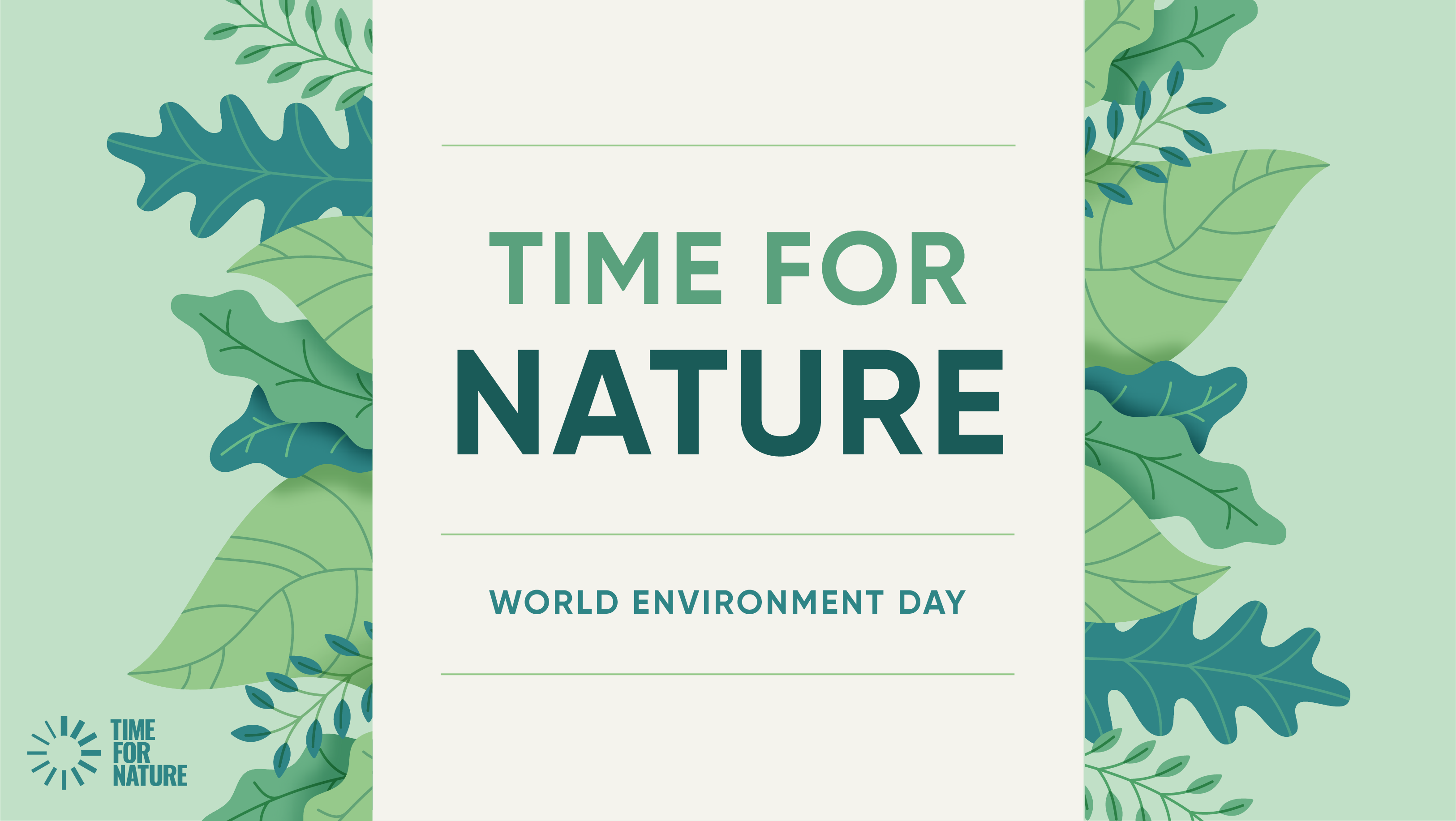 "Companies have a unique opportunity during this time to take action by investing in specific projects, across their company and through their supply chains, to tackle different drivers of nature loss, on land or at sea. "
Stay informed with regulations, insights & events by joining our mailer
At a time when so many of us are working from home, or potentially unable to work, more of us have been inspired to explore nature in our own neighbourhoods as we refocus on our immediate surroundings.
There have been lots of positive stories in the news recently, describing how fewer car journeys and the fall in air travel have allowed the natural world to convalesce, with drops in pollution and a resurgence of wildlife. Remember the goats during the first days of lockdown who wandered down from their North Wales clifftop home into the town of Llandudno and made headlines around the globe?
It's not just nature that has been thriving recently; the positive effects of nature on our own physical and mental health are also becoming more well known. Unfortunately, this hiatus for the natural world has followed a long period of devastating loss. Therefore, this World Environment Day is a time to learn about how all living things on Earth are connected and how we can all act to make a positive difference post pandemic.
What can you do?
To help, we've outlined three simple things companies should do to make more time for nature:
Take new opportunities
Nature is sending us a message with the coronavirus pandemic and the ongoing climate crisis, according to the UN's environment chief, Inger Andersen. Companies have a unique opportunity during this time to take action by investing in specific projects, across their company and through their supply chains, to tackle different drivers of nature loss, on land or at sea.
To begin with, companies should acknowledge how they rely on nature and understand where the biggest weak spots are throughout their entire supply chain, to help build resilience. The more resilient a company is, the more able it will be to successfully deal with future disturbances and volatility within nature, such as severe flooding or forest fires, which are especially pertinent during this time.
Rethink your strategy
Companies should re-think how they approach nature within their business and sustainability strategies. Every strategy should connect to and support the protection of nature in some way and focus on the areas where a company can have the biggest positive impact.
Companies which are less dependent on natural resources than their competitors and which have ways to deal with rising costs due to climate change will have a greater chance of long-term success.
For example, Diageo, the beverage company, which is dependent on water across its entire portfolio, has focused on programmes to improve its water efficiency. It has successfully reduced its water usage by 50% and equipped suppliers with tools to protect water resources in the most water-stressed locations where it operates.
Understanding their relationship with nature will help companies to transform. The patterns and principles of nature can provide insight into how best to future-proof a strategy for an unpredictable future.
Engage your stakeholders
There are two key reasons to engage stakeholders with nature. Firstly, for companies, understanding stakeholder perspectives and issues will help them develop a more material and effective strategy. We discuss this further in our climate change reporting whitepaper: Taking a Stand.
Secondly, it's important to encourage employees and other stakeholders to connect with nature more, to improve their own health and wellbeing. According to a recent study by the University of Exeter, connecting with nature and being outdoors can help us feel happier and more energised, with an increased sense of meaning and purpose, as well as making tasks seem more manageable.
What can companies do?
Forward-thinking businesses understand that economic prosperity relies on a healthy natural world and are already making commitments and acting on the protection and restoration of nature. A few simple ideas to help you connect people with nature include:
Promote the benefits of nature and being outdoors to your stakeholders, and why it is important for their health and wellbeing.
Communicate how your company is protecting nature and supporting communities through initiatives and programmes.
Volunteer for charities that protect or promote nature and encourage your employees to get involved.
To find out how you can connect nature with your business or sustainability strategy, or if you want to understand how to create an engaging communications plan, get in contact at sustainability@design-portfolio.co.uk.
To find out about our other sustainability services visit our webpage.