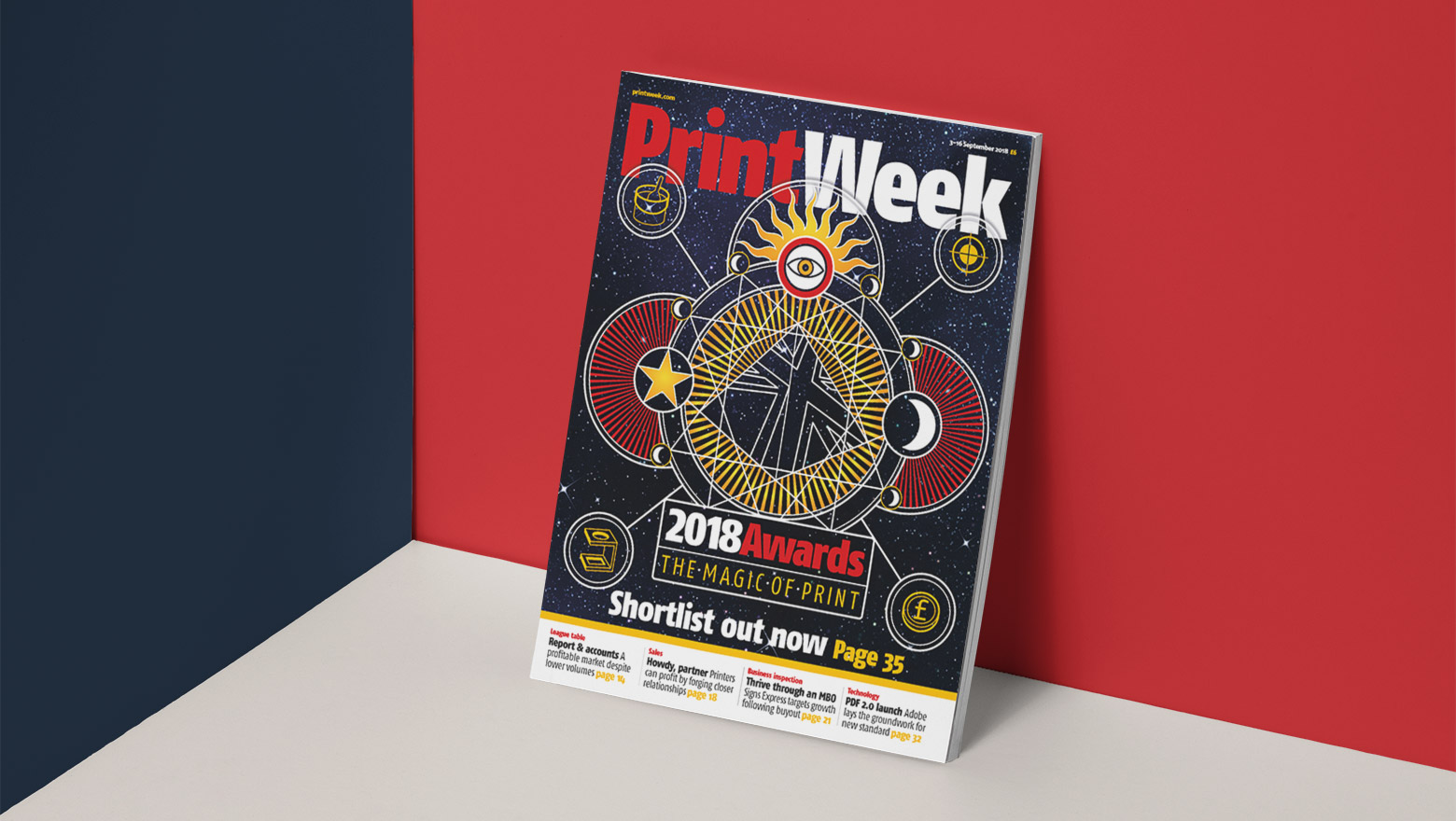 Stay informed with regulations, insights & events by joining our mailer
In the world of report and accounts production, R&A could just as well stand for 'reliable and accurate' as that's exactly what printers who operate in this space need to be.
Although in one respect a set of report and accounts could be viewed as just another variant of a corporate brochure, it's the strictures around the immovable deadlines involved that underpin everything surrounding the production process for those involved in this field.
The documents produced for listed companies must meet the mailing deadline ahead of a PLC's AGM, no matter how many late changes are made.
David May, managing director of Woolwich-based Empress Litho, likens this particular print speciality to a 1980s BBC game show involving extreme problem-solving that became something of a cult hit.
"You need to have complete control of everything from beginning to end. It makes me think of that old TV show Now Get Out of That. Annual reports are a bit like that," he says.
"Many printers look at it longingly and think they should get into this market. But you've got to know what you're doing and have the right mindset, otherwise you can end up in a world of trouble."
Alison Branch, managing director at Park Communications in Beckton, is in agreement that R&A work requires a very specific set of capabilities and way of working. "You have to be able to produce very quickly and be sure to get it right. This type of work requires good project management and understanding of mailing. You are dealing with registrars and sometimes there will be late changes. You have to be fast and flexible, and secure."
Keeping a calm head, then, is crucial. Talk to any printer of annual reports and they'll have tales of last-minute changes, and even the scrapping of entire print runs with the arrival of a harried corporate officer clutching a revised set of figures.
One print boss recounts how a job had been approved, plated and half of it printed when there was a 'stop the presses' moment involving content that had to be changed there and then.
For the seasoned pro, this is all part of the job. May says: "I've always done annual reports so I know no different. My motto is 'we'll worry about it when it happens'."
Steve Palmer, sales director at Geoff Neal Group in west London, also cites the 'trust factor' as being crucial. "There is still a need for specialists in this field. Trust and reputation are vital, clients want to know the skill set is there. They want to know that you've got the ability to handle things like last-minute changes – it can't just be a pure workflow type of setup," he says.
Another important part of the overall package is for the printco to have suitable facilities for hosting what could be a large client delegation when it comes to signing off the final job. "We probably do 35-40 of the FTSE 100 report and accounts, probably more than anyone else," says Pureprint Group director Richard Owers. "You need to be flexible, with 24-hour operation, high-quality production and good quality control. You also need good customer facilities. People will come down and pass on press and you could have half a dozen to 10 people arrive to do all the checking."
Run lengths down, paginations up
While some print bosses might indeed, as May asserts, look covetously at this part of the market, it's also a sector that is much, much smaller than it once was in terms of volumes. At one time PLCs were required to send a printed R&A to all shareholders, resulting in some huge orders. Groups such as the privatised British Gas, as was, would require a print run of web offset proportions to meet this requirement.
But changes to legislation over recent decades have reduced and then removed the requirement for businesses to send printed report to all shareholders. The Companies Act of 2006 means the onus is now on shareholders to actively request the full printed document. "That Act allows companies to provide shareholders with an electronic rather than printed report as default," explains Tim Black, joint managing director at Black & Callow in London.
This reduction in run lengths has resulted in some work migrating from sheetfed to digital presses. Typical sheetfed print runs could be in the region of 2,000-5,000 nowadays, while digital covers the shorter run length requirements.
Speaking to an array of financial print specialists one thing everyone agrees on is the fact that while print runs have gone down, paginations have increased.
"I've personally been involved with the report and accounts market for 40 years. The principal change is the reduction in volumes. Alongside that, there's been an increase in content," says CPI Colour sales director Gary Mellish.
"There is more reporting on CSR, governance and remuneration. And more companies are adopting best practice in terms of reporting."
Analysing these reports and establishing what best practice looks like involves a host of related activities. Corporate communications specialist Radley Yeldar has been doing just that for more than 30 years and works with a raft of blue-chip clients on their reporting methodologies.
The firm's latest 'how does it stack up' research on annual reports reveals that there is "still a firm commitment to the report as a main communication tool, working alongside the corporate website, setting out the company's investment case and bringing together different departments and teams".
"Each client should be taking the decision about how they produce annual reports on its merits. What is the purpose of the report? Who are they trying to reach and why? Once we have established that we can decide where it is best to use digital media, social media, print or a combination," explains executive director and head of investor engagement Dean Radley.
"There is still an appetite to have printed material, it is still a key part of communications. While it won't necessarily be mailed out to all shareholders it has a place with a company's stakeholders overall, such as the supply chain and potential customers, and as a supplement to other materials."
And while the main focus is understandably on the major players on London's stock exchange, the FTSE 100 and 350, there's a host of companies on the AIM market and also major charities where the annual R&A represents an important marker.
"It has a much wider reach and is read by employees and partners. And for organisations such as NGOs there is more scrutiny and the report has a bigger reputational part to play," he adds.
Scary Carey, production director at corporate communications agency Design Portfolio, points out that it is also worth noting that an annual report is one of the rare opportunities when a communications piece will be approved by a company's entire board.
The firm supports a wide range of businesses ranging from the AIM market to the FTSE 350, and typically handles around 100 report and accounts every year.
"Companies are using it more and more as a marketing tool because it's the one time of year you can get the whole board to sign off on something. It can have more life as a marketing piece rather than as a pure financial document," he says.
This has been extracted from the full Print Week article. Click here to read it in full