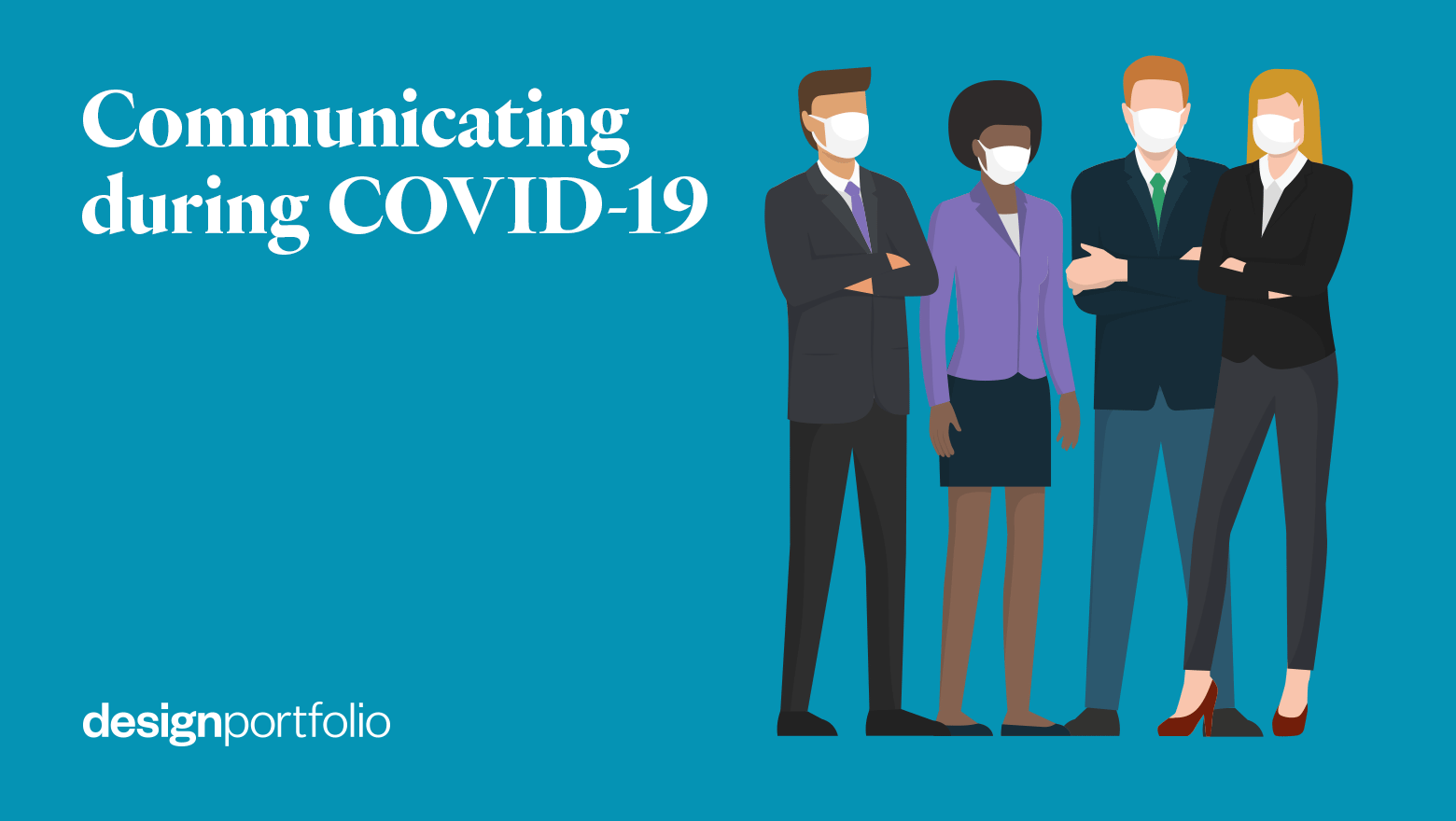 Technological advancements can be a lifeline in a time of crisis like this. With stakeholders in mind, try to meet these groups where they are – online, on their phones and on social media.
Stay informed with regulations, insights & events by joining our mailer
We are constantly talking about the importance of stakeholder engagement for our clients and in a crisis such as this it is more important than ever. But how can companies effectively communicate when they are operating in a climate of self-isolation, social distancing and "WFH"?
At Design Portfolio, we strongly believe companies should see this period of uncertainty as an opportunity – an encouragement to enhance your organisation's communications and to adapt to what is increasingly becoming the new digital norm.
How to enhance your investor communications during the crisis
First of all, your investor relations, communications and leadership teams should be on the same page, working together to mitigate, respond to and provide clarity on any concerns from stakeholders on the current pandemic.
A strong voice will always be vital in times of crisis; therefore, these communications need to be a company priority, both internally and externally. They should be timely, of high quality and always consistent.
Honesty and transparency – communicate honestly about the current challenges that your company is facing and any challenges that you expect to arise in the future, making it clear what the material impact will be on the performance, position and operations of the business. This will demonstrate good risk management and effective governance.
Accountability – highlight the company's strengths, investment case and objectives, setting minds at ease about recovery and long-term value. Explain what you plan to do about the situation. This will show the company's ability to resolve and mitigate any impacts. For advice on setting out a best practice investment case, read our whitepaper here.
Proactivity and consistency – during a crisis, it is crucial to be seen to be regularly communicating with your audience, especially as new developments occur. Johnson & Johnson's rules for communicating in a crisis refer to "speaking early, often and directly". This will help build trust in your organisation.
Future forward – any form of communication needs to demonstrate a commitment to delivering what each stakeholder group is looking for. It is important to show that the company is thinking about creating long-term, sustainable value.
How to use digital technology to your advantage during the crisis
Technological advancements can be a lifeline in a time of crisis like this, and there are so many different outlets that can be used to curb the panic and set your story straight. With stakeholders in mind, try to meet these groups where they are – online, on their phones and on social media.
Videos – using video is a good way to build more of an emotional connection with your audience about or throughout the crisis. Video is also prioritised by social media algorithms and can increase the likelihood of your message reaching your audience.
Webcasts, video conferencing and virtual presentations – with many investor meetings being cancelled, companies can take advantage of other methods of interacting with existing and potential shareholders. This will allow you to keep up with your peer group as investor meetings and conferences increasingly shift online.
Business update calls – holding live business updates and investor Q&As are effective ways of providing information on fluid situations such as this. Leadership can use this as an opportunity to provide their perspective on recent developments and prepare the market for any potential adverse impacts on financial results. Reaching out to investors and giving them an opportunity to ask questions also builds credability.
Social media – as rumours and fake news spread rapidly on social media, take control of your own narrative with regular and consistent updates, remaining empathetic at all times. These messages can be tailored to each audience on all channels and will also help build loyalty among customers and employees.
Press releases – publishing a press release can give you even more control over the message and can still address key concerns from stakeholders.
A recent article from Forbes said that how companies "handle their corporate communications in this crisis can be a decisive factor in whether the company survives or not". We at, Design Portfolio, are here to help our clients overcome their communication challenges and assure and provide clarity to investors.
We believe silence is not golden and can suggest a lack of control. The best solution is to issue transparent, regular and consistent communications.
Do you need help with your communications?
The Design Portfolio team can offer support with a range of corporate communications. Please contact hello@design-portfolio.co.uk​​​​​​​ if you would like more advice on any of the above.