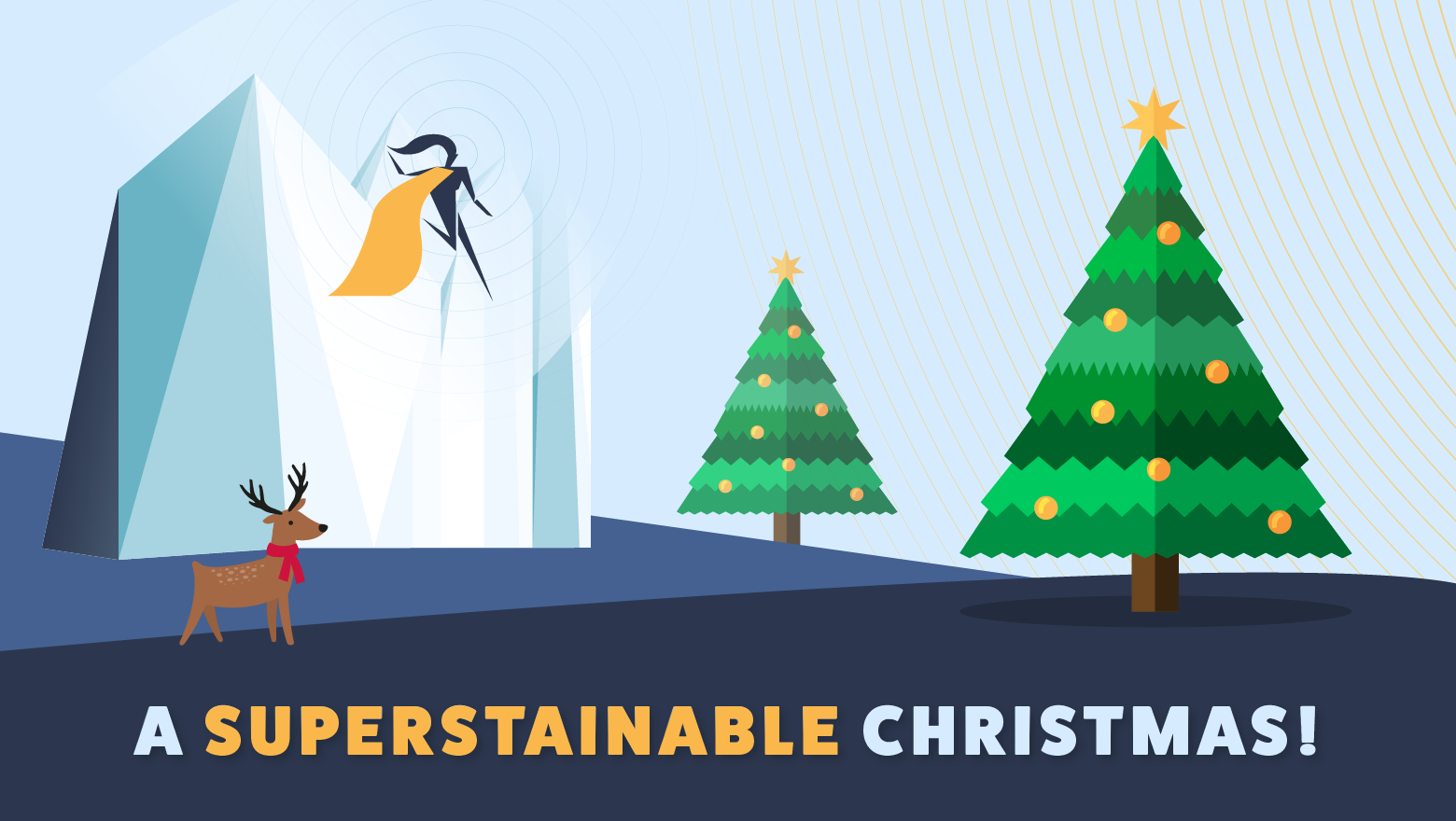 Stay informed with regulations, insights & events by joining our mailer
Christmas really is the most wonderful time of the year: a time to overindulge and share gifts with your loved ones. But, with sustainability, the environment and climate change currently at the forefront of people's minds, the need to have an eco-friendly Christmas is more important than ever.
Whether it's buying sustainable Christmas gifts or making your own decorations, we've put together this list of the best eco-friendly and sustainable Christmas ideas to help you celebrate with a clear conscience this year.
Rethink your Christmas gifts
Getting creative with your presents (and the way you wrap them) is one way to avoid the shopping crowds and add a personal touch to your gifts this Christmas. Handmade gifts don't have to take hours to make and they could also save you money. A scented beeswax candle in an old jar would make a perfect gift for the home, or a box of homemade truffles is another option for your chocoholic friends.

If arts and crafts aren't your thing, look to buy sustainable or organic gifts. Small and large retailers are increasingly stocking items that promote sustainable living; so, whether it's clothes, soaps or beauty products, there are sustainable Christmas gifts for everyone.

Make your own decorations
Avoid buying new decorations this year and reuse any you have in storage, making your decorations instantly more sustainable. However, if you would like to add to your collection, get creative and make your own. Ideas include crafting wreaths using twine, holly and mistletoe or making tree garlands using cinnamon sticks and string.

Again, if crafts aren't your thing, opt for plastic-free decorations and choose tinsel made from paper, which can more easily be recycled.

Go plastic free (with a bang)
Christmas crackers are a huge contributor to waste in the UK and, despite being made from cardboard, most cannot be recycled if they are coated in glitter or foil (plus the plastic toys they house tend to end up in the bin immediately).

Keep an eye out for recyclable and plastic-free crackers – we like Lakeland's "fill your own" Christmas crackers, which you can personalise with thoughtful gifts and reuse every year. Better still, make your own.

More veg, less meat
It is now widely recognised that the most effective way to reduce your carbon footprint is to cut down the amount of meat you eat. Why not try something new and have a meat-free Christmas by swapping turkey for a plant-based menu instead? A plant-based Christmas doesn't have to be dull and retailers have really upped their game recently, so you don't have to miss out. Think: mushroom wellington, Quorn pigs in blankets, and decadent soya and chocolate puddings.

If that's not possible, you could make just small changes to your Christmas dinner menu. Create a festive spread with mainly plant-based ingredients and buy your meat and dairy from a local farm to minimise your carbon footprint.

Give your Christmas tree a new life
Did you know that you can now rent a Christmas tree? With over 7 million Christmas trees sent to landfill every year, there is a growing trend for sustainably minded people to rent a tree. The scheme allows you to decorate and care for a tree during the festive period which then gets collected and replanted in January to allow it time to recover ready for reuse next Christmas.

These schemes are currently quite small so, if you're unable to rent one, ensure your tree is grown locally, or look out for a "grown in Britain" label or Forest Stewardship Council (FSC)'s "seal of approval", both of which guarantee your tree has been grown to set environmental standards.
A super Christmas and a sustainable new year
Having a sustainable Christmas might seem challenging but changing your habits in a few small ways can really make a difference. The real challenge is being sustainable and making bigger sustainability decisions in the long term. With a new year just around the corner, 2020 is being branded the climate "super decade" – a time to take meaningful action to finally put a stop to climate change and live more sustainably.
Our latest whitepaper, "Taking a stand – leading the way in climate change reporting", not only investigates the climate change reporting trends of the FTSE 350 but also provides a robust framework for companies to follow, helping them build a powerful climate strategy.
We want to help companies be "superstainable" beyond the festive period. If you would like advice on how to successfully integrate sustainability into your business strategy and effectively communicate it to both your internal and external stakeholders, please contact danielle.bistacchi@design-portfolio.co.uk.