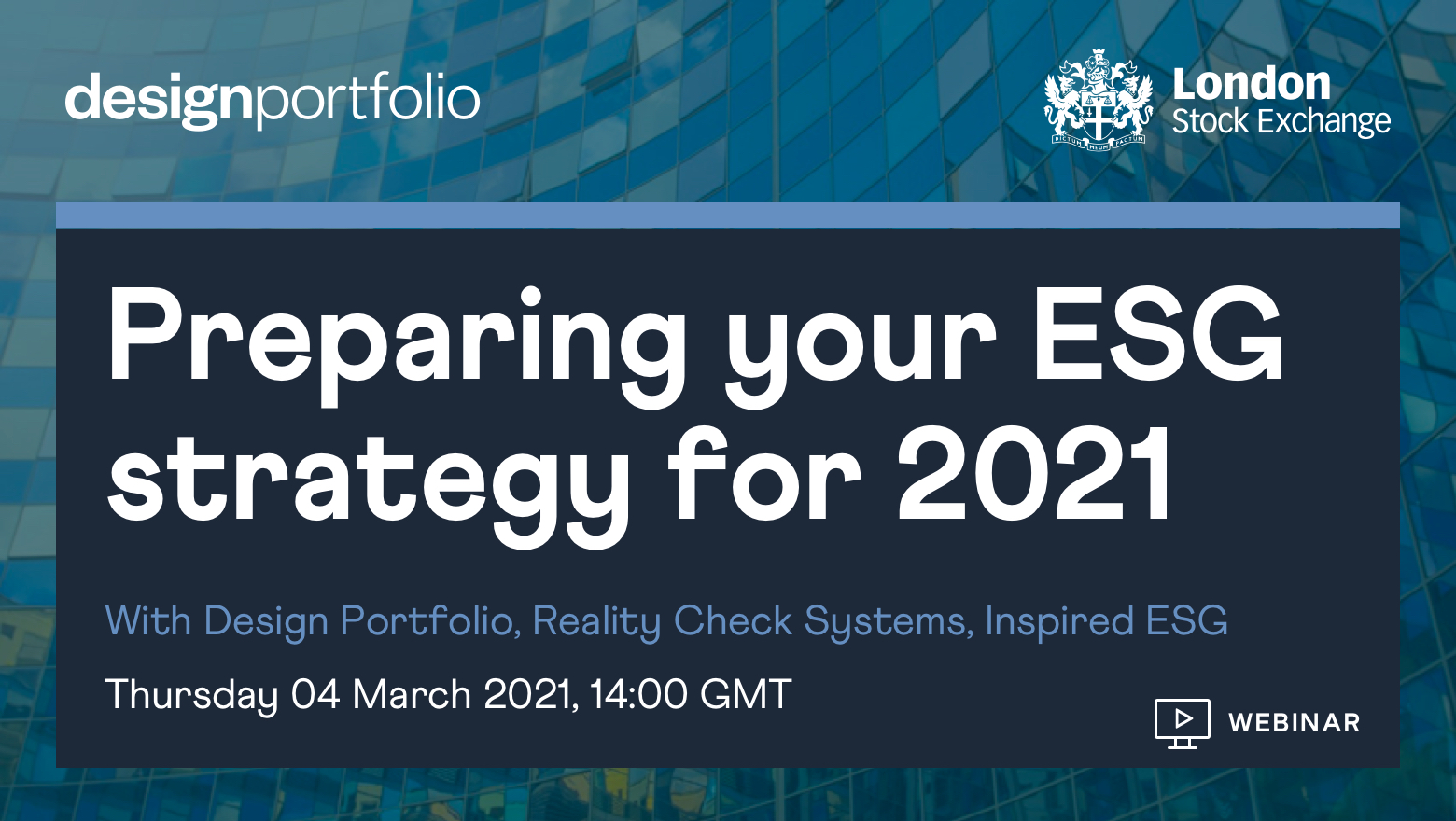 Stay informed with regulations, insights & events by joining our mailer
What are the biggest challenges for companies developing out their ESG strategy? How can companies navigate the noise of trends, ratings and frameworks that dominate the ESG space? And what can companies do to make 2021 a meaningful year for their sustainability planning?
To answer these questions, Design Portfolio co-hosted a webinar with the London Stock Exchange, inviting professionals from Reality Check Systems and Inspired ESG to share their latest thinking.
Our Director of Content & Strategy, Dan Redman, shared his thoughts on the importance of materiality, and taking the time for business-wide introspection, led by the C-suite. ESG should not just be a bland tick-box exercise, but instead should be about companies 'owning their destiny' – understanding where the business can make an impact, what is outside of its sphere of influence, and where it makes sense to concentrate efforts. Taking control of non-financial information, forward-looking risks and opportunities and broad-based decision-useful metrics, is vital to long-term profitability. Communicating these narratives to investors and other stakeholders is just as important.
At DP, we help our clients cut through the noise to develop sustainability strategies that are meaningful, material and reportable – and we then help them communicate these strategies to the world. From Dr Martens to Balfour Beatty, we work with businesses in every sector and at every stage of their ESG journey.
Get in touch with us on hello@design-portfolio.co.uk to talk more about sustainability by design.