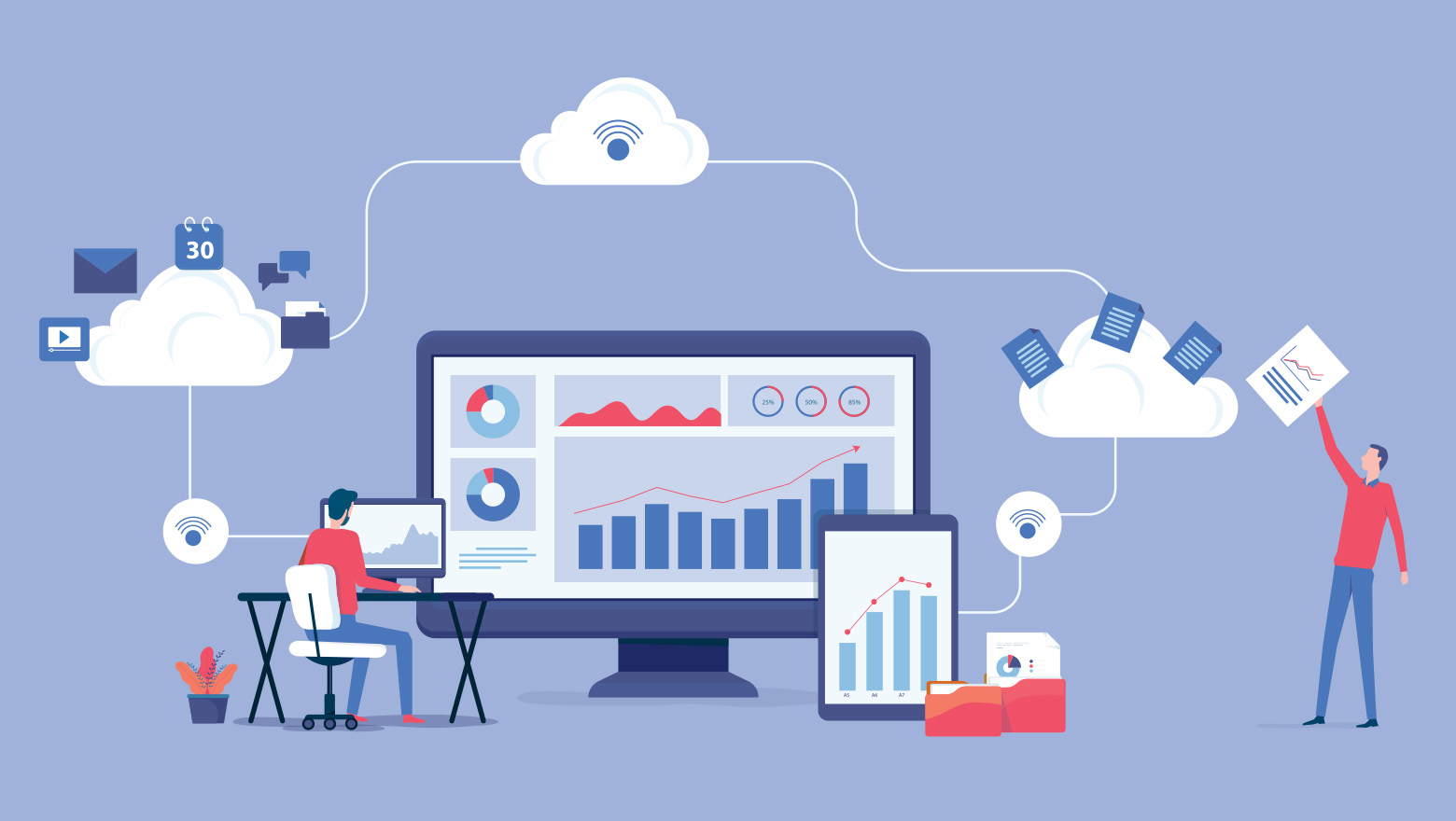 "The homepage is a perfect opportunity to tailor messages to specific audiences and get a sense of a company's personality in the process..."
Stay informed with regulations, insights & events by joining our mailer
For many stakeholders, digital, and more so the corporate website, is becoming the default source of information on a company.
These channels are being made to work harder than ever before, which is why it is imperative that companies curate them to a high standard.
We will explore where to allocate digital resources, the extent to which ESG issues are influencing websites and how to create a co-ordinated communications ecosystem. In this blog we explore seven key trends to help companies create a memorable, engaging and informative experience for digital audiences.
1. Function vs appeal
Balancing usability with engagement can sometimes be difficult given the nature of corporate websites. There are some areas where it is better to stick to the tried and tested user experience formula, so the journey is not disrupted. For example, constructing a clear navigation menu that follows good practice ensures visitors know what to expect when searching for information.
Similarly, pages frequented by investors, such as the investor landing page, are expected to show certain information and content on the company up front, see Flutter. Alternatively, there are other parts of corporate websites that can benefit from added flair and innovation. The homepage is a perfect opportunity to tailor messages to specific audiences and get a sense of a company's personality in the process, see Britvic, who give visitors an instant impression of the products they offer and who they offer them to.
2. Accessible content
Equality, diversity and inclusion have been firmly embedded into the corporate reporting landscape with some help from the FCA. In line with this larger trend, corporate websites are going beyond accessibility guidelines set by the W3C and beginning to use initiatives to go that extra mile. For example, we have seen fewer PDFs of key content and more dedicated pages aimed at making the content more presentable.
Additional features such as screen reader technology, different colour contrast options and screen masks allow websites to appeal to a great variety of audiences. Third-party plugins such as the one used by XPS are increasingly being used to offer these features. Furthermore, subtitles are becoming part and parcel of videos, thanks in part to Generation Z, but also due to the added versatility they give.
3. Carbon efficient websites
The ESG agenda has expanded its reach to focus on the very platform companies choose to provide disclosures on. An in-depth look is being taken into what impact websites have on the environment and how they can be greener in order to lower scope 2 or 3 emissions. This is a fairly recent trend that warrants further investigation and should be approached as beginning a journey that demonstrates meaningful improvements over time rather than identifying quick wins.
Nonetheless, innovative solutions have come to light that increase carbon efficiency and make for a better user experience. Green cloud vendors, file compression techniques, optional dark mode (as seen in Sky Group) and using video sparingly are all ways to reduce a website's footprint and reduce a company's overall environmental impact.
4. Illustrating ESG data
With the ESG reporting landscape slowly starting to take shape, environmental and social data is coming in thick and fast for some companies. Knowing what to prioritise on the website can sometimes be difficult and presenting data in a way that captivates audiences while keeping it clean and attainable is critical.
Disclosing ESG data has moved on from satisfying investor concerns to appealing to a wider range of stakeholders. Showing how improved performance stems from specific initiatives has become key in terms of placing data within the context of the wider sustainability narrative. Innovative data representation can be seen in places such as interactive materiality assessments, video case studies, VR site visits and digital data tools or charts.
We will be releasing a research report in the first half of this year which examines trends and innovative ways companies are illustrating ESG online this year.
Sign up to our mailer for blog updates and research reports!
5. An array of social media
While LinkedIn still sits at the top of the social media hierarchy in corporate communications, other platforms are beginning to distinguish themselves, especially among certain demographics. Twitter has maintained its position as an enabler of distributing information for companies, whilst Instagram and YouTube both serve to showcase capabilities.
Brunswick's latest digital investor survey tells us emerging channels such as Reddit and TikTok will become increasingly popular, stating that 46% of respondents expect to use Reddit next year. Reddit is being used to gauge investor sentiment and get a feel for company perception, while TikTok is looking to appeal to prospective employees and potential customers.
Ensuring your communications strategy is optimised to deliver content to the relevant channels will help drive engagement and understanding of the business, its goals and achievements. Tying this in with accessible content, backed up by data, will provide users with a concise story and message.
6. The wider ecosystem
How digital fits within the wider communication ecosystem is now more widely understood, including the purpose and limitations of certain channels. While companies are looking for ways to make annual reports shorter in length, for example, this has led to companies re-examining what can be placed online and how these two channels can feed into each other.
This involves knowing exactly who is visiting these channels, anticipating what information they are looking for, knowing what is being shown where, presenting it clearly and introducing the necessary signposts should they get lost. Our fully integrated services can help companies achieve this goal through audience workshops, data-backed insights, journey mapping, analytics reporting and content planning.
7. Building empathy with candidates
The value that corporate websites can provide to stakeholders beyond investors has come to light and potential employees have been identified as a key audience. Developing this section has become critical in terms of maximising a company's ability to attract talent and providing applicants with the tools they need to gain an authentic understanding of how the company is enacting its purpose.
Companies must put themselves in the shoes of a candidate, ensuring they understand and communicate what talent want to know. Visitors want to gain a real insight into what it's like working for a company – learning about professional development opportunities and company benefits and hearing first hand from other employees through testimonials. Like Trainline, this content can stand side –by side with other disclosures related to financial performance and sustainability initiatives to offer potential employees a comprehensive understanding of what makes the company successful.
Incorporating these trends into a company's digital channels will mean more effective, efficient communications.
What next?
Get in touch if you would like to talk about specific trends in more detail or if you would like help implementing them.