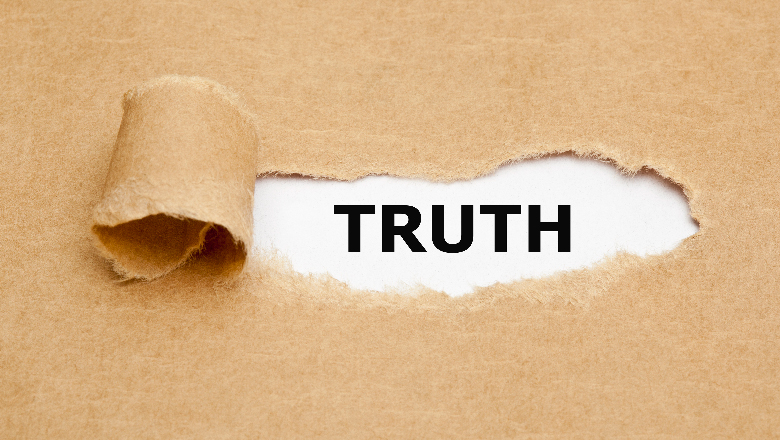 Stay informed with regulations, insights & events by joining our mailer
Rather crudely, Evan Davis, host of the Investor Relations (IR) Society Annual Conference, described the current social and political climate as a period of "post-truth and peak bullshit". "Post-truth" meaning that we are currently living in an era in which low-level dishonesty is standard, in the form of exaggeration, selective use of facts, being economical with the truth and over-zealous drafting.
We attended two brilliant events on Tuesday, the IR Society Annual Conference "The Ascent of IR" and the ICAEW "Rebuilding Trust in Business" event, both of which looked to help corporates understand how honest and open communication can work to instil confidence and build trust with stakeholders, in a post-truth world.
Arguably, stakeholders should celebrate this time of uncertainty and trust fragility as it demands transparency and accountability from businesses. The question is, what should companies do to be more transparent and accountable?
The three Cs
During the IR Society conference, Milorad Ajder, co-director of Ipsos Global Reputation Centre, explained his theory of "the three Cs" in building trust: Clear, Credible and Connecting. When Ajder introduced the three Cs he was referring specifically to the role of an IRO; however, the concept is also applicable in a much wider context – through corporate communications. The three Cs can be implemented when writing annual reports, investor presentations and online content to ensure trust is built with stakeholders.
CLEAR – be honest and speak in a way people understand
The primary objective of corporate communications is to provide a clear account to stakeholders but how can this be achieved effectively? The answer is simple – or, rather, simplicity. When drafting an annual report, investor presentation, IR website, etc., we must first begin by getting clarity on what the key messages are from the previous year and what the areas of focus are going forward. Once these messages are locked down, avoid jargon and overcomplicated language and build the structure and content of the communications channel around these messages to ensure they are the heart of the story.
Simplicity is key in building trust, but so is honesty. Catherine James, former head of IR at Diageo, explained at the conference that the only way for companies to gain transparency and trust in their vision is to clearly explain the strategy of the business and be open with how this will be achieved, and most importantly be honest about the targets, risk management and measurements used to track progress. This is where the structure and connectivity of content are so important.
CREDIBLE – be consistent
Once key messages have been identified, ensure they are consistent across all communication channels. This reporting strategy encourages trust and credibility.
Credibility goes beyond consistent strategy and performance reporting; companies will only regain wider stakeholder trust if culture is communicated across all channels. Only then will levels of trust increase.
CONNECTING – ensure a two-way conversation with stakeholders
Echoing the sentiments of the Corporate governance reform: green paper, aligning thinking across the business and ensuring stakeholder engagement at board level is imperative in regaining trust and actually following through with good culture initiatives.
The corporate website can be a great tool to encourage two-way communication through social media and useful "contact us" and "feedback" sections. Even the annual report can "connect" with stakeholders through Q&A sections, stakeholder engagement information and detailed shareholder relations evidence in the governance report.
Trust isn't a message, it's an outcome
As Robert Phillips, co-founder of Jericho Chambers, put it: "trust isn't a message, it's an outcome". Your message should be tailored to your business and it should be made clear and understandable for the outside world. It should be consistent and honest and it should address the concerns of your stakeholders. This approach to communication will build trust in business in a period of post-truth.
Click here to see our guidance on building ESG issues into your reporting, helping to build trust with wider stakeholders.