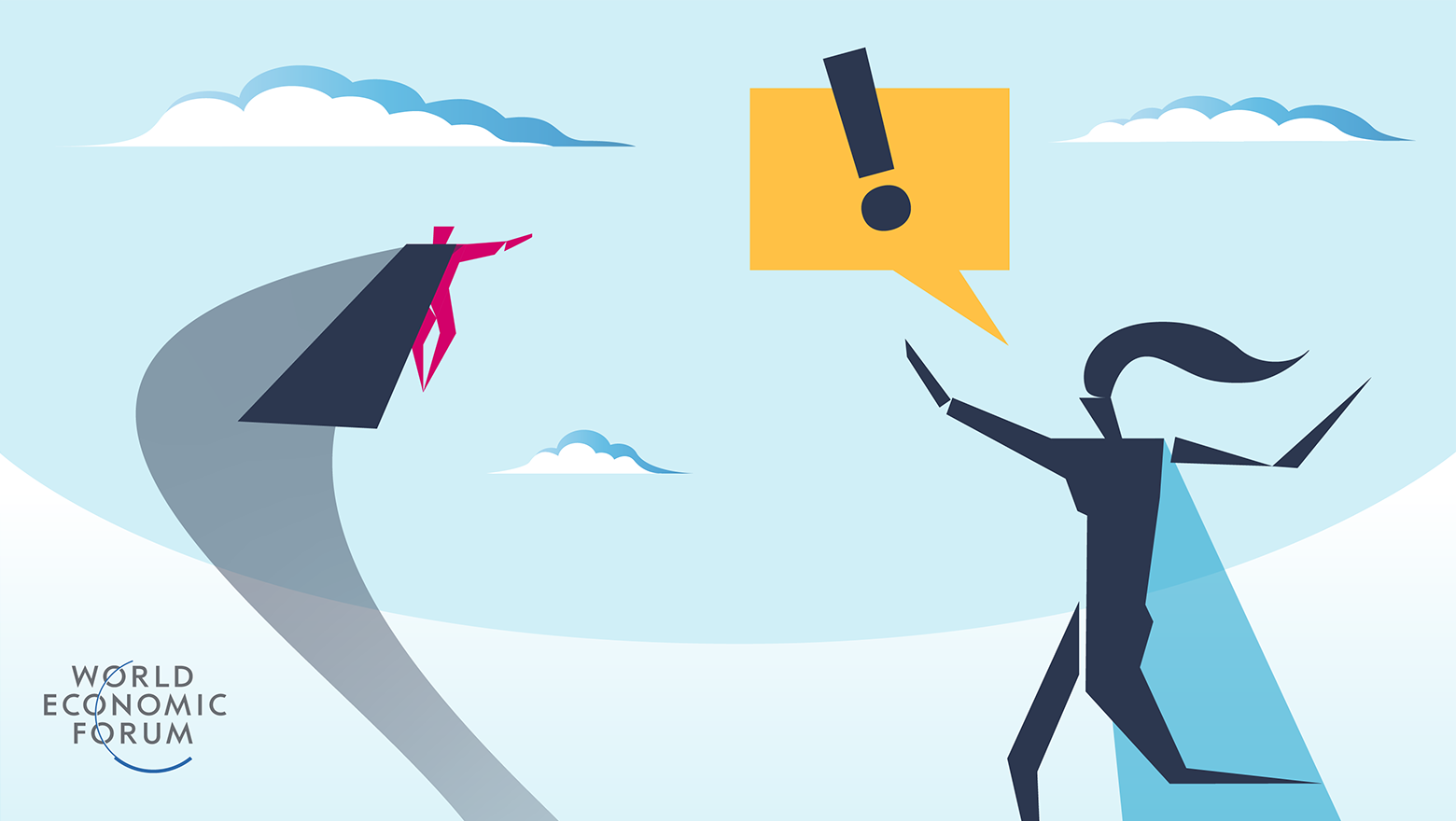 Stay informed with regulations, insights & events by joining our mailer
Tackling climate change and establishing net-zero emissions is no longer a debate, it's a necessity. At Davos this year, the WEF has addressed how companies must take responsibility for their impact on the world around them and their role in tackling this.
With 2020 being known as the decade of climate action, decisions can no longer be made on the basis of lowest cost and least effort. Instead, companies must consider the full lifecycle effect and impact of their products, embedding sustainability into all stages of their development and supply.
To fully change to a culture of sustainability, a radical rethinking of people, purpose and technology is required.
Transform your culture
One person or one organisation cannot stop climate change, but each can make a significant impact. You cannot focus solely on transforming leaders or senior individuals and expect change; it must be embedded deep into the company culture.
Making sustainability a part of who you are, not just something you do, can ensure sustainability is a consideration at all points. Sustainability should be a part of every decision, action and conversation.
However, the challenge of turning words into action begins with making everyone realise the urgent need for change, and that everyone has an important part to play in making that happen.
The foundation for a sustainable culture can be built from a strong and credible company purpose. Your purpose should demonstrate a real commitment to providing solutions and should build trust and authenticity.
At Design Portfolio, we provide tailored workshops to support our clients in developing their purpose. The workshop provides a clear roadmap to purpose and explains how to integrate this with your company strategy, culture and values. We can also support in effectively communicating your purpose through wider internal and external communication channels.
See the value for your business
Tackling climate change can be good for business too. A greener future will unlock new markets and prospects for European businesses, with EU-modelling estimates already suggesting that achieving net-zero emissions could add 2% to the bloc's GDP by 2050.
Action on climate change not only improves corporate image but also better aligns corporate actions with the environmental interests of investors, employees, suppliers and customers. Communicating the drive behind your company's climate-related journey with wider stakeholders is, therefore, an essential part of developing a meaningful climate strategy.
We take great pride in supporting the companies which are advanced enough to recognise the benefits of being sustainable. We help curate a tailored sustainability strategy through developing materiality assessments and conducting stakeholder engagement workshops to help our clients progress their sustainability journey. We can provide support on how to effectively integrate this information into your business strategy and communicate this to both internal and external stakeholders.
Read our whitepaper Are you on track to become superstainable? for five key tips on implementing a sustainability strategy and engaging with your stakeholders.
Improve your transparency
With employees increasingly choosing employers based on social responsibilities, rather than short-term profits and investors beginning to reassess the way they approach their investments, there is a push for companies to put transparency and accountability at the forefront of their operating principles.
At Design Portfolio, we believe that once companies have taken all the necessary steps to start contributing to the transition to a low-carbon economy, it is time to shout about it. In our whitepaper Leading the way in climate change reporting, we provide ten key tips to help you share your climate change story in your annual report or on your website.
We can also provide personalised benchmarking reports to show how you are performing against your peer group in terms of climate disclosure reporting.
Be receptive to change and embrace technology
Technology and digitalisation can play a crucial role in developing solutions for a better tomorrow and, looking forward, companies should be open to change and receptive of new ways of learning.
The right use of technological advancements can help tackle the greatest of climate-related challenges. Modern technology, flexible data management and highly agile processes help companies establish new sustainable business models, and AI, automation and machine learning bring additional value in terms of efficiency, speed and flexibility.
To stay ahead of the curve, companies should be looking to integrate digital technology into all areas of their business.
If you would like help on how to effectively integrate sustainability into your business strategy and communicate it to both your internal and external stakeholders, contact: