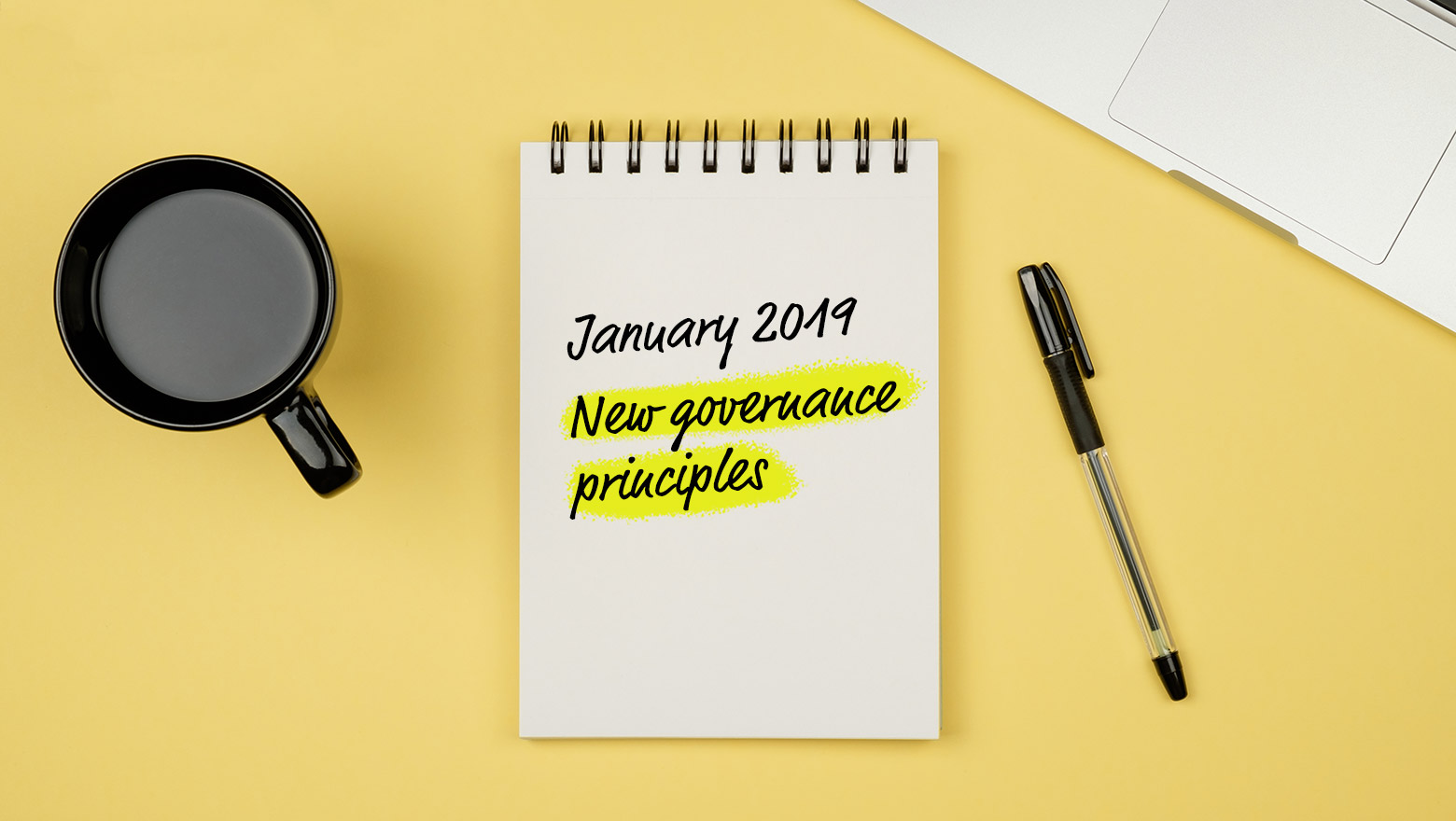 Stay informed with regulations, insights & events by joining our mailer
Good governance and its effect on corporate performance is an area that has gathered a lot of attention from investors lately and, with a newly proposed corporate governance code for UK private companies published this week, we are likely to see this increase.
On Wednesday, The Financial Reporting Council (FRC), on behalf of James Wates CBE, published the consultation on corporate governance principles for large private companies. The consultation, which will apply to financial years beginning 1 January 2019, encourages companies to inform and develop their corporate governance practices by adopting six key principles on an "apply and explain" basis.
Why now?
James Wates, who chairs Wates Group, one of the UK's largest family-owned construction companies, set out the principles after being asked by the government to bring about a "step change" in the way that large private companies are run. Wates described the principles as providing "a flexible tool for companies of all sizes to understand good practice in corporate governance and, crucially, adopt that good practice widely". He added that "private companies are a significant contributor to the UK economy, providing tax revenue and employing millions of people. They have a significant impact on people's lives, and it is important that they are well-governed and transparent about how they operate".
The renewed attention on private businesses comes after the collapse of large retailer BHS in 2016, which sparked concerns that these companies were not being held to the same standards as their public counterparts, which were already subject to a corporate governance code.
Who this affects
New regulations laid out in parliament earlier this week will require companies that do not already have an existing corporate governance reporting requirement but employ more than 2,000 people or have a turnover of more than £200m and a balance sheet of £2bn to step up their efforts in this area. By applying the Wates Corporate Governance Principles, companies will meet this new government requirement.
Benefits of good governance
Implementation of good governance practices can lead to a reduction in a company's cost of capital. An organisation that is seen to be stable, reliable and able to mitigate potential risks will be able to borrow funds at a lower rate than those with no, or weak, governance systems. Companies with debt or equity investors may also find that their investors will pay a premium for the comfort they obtain knowing that the company has a sound governance framework.
The six principles
Purpose – an effective board will promote the purpose of a company and ensure that its values, strategy and culture align with that purpose.
Composition – effective board composition requires an effective chair and a balance of skills, backgrounds, experience and knowledge, with individual directors having sufficient capacity to make a valuable contribution. The size of a board should be guided by the scale and complexity of the company.
Responsibilities – a board should have a clear understanding of its accountability and terms of reference. Its policies and procedures should support effective decision making and independent challenge.
Opportunity and risk – a board should promote the long-term success of the company by identifying opportunities to create and preserve value and establish oversight for the identification and mitigation of risk.
Remuneration – a board should promote executive remuneration structures aligned to the sustainable long-term success of a company, taking into account pay and conditions elsewhere in the company.
Stakeholders – a board has the responsibility to oversee meaningful engagement with material stakeholders, including the workforce, and have regard to that discussion when taking decisions. The board has the responsibility to foster good relationships based on the company's purpose.
Paul George, FRC Executive Director of Corporate Governance and Reporting Division, said the principles have "the potential to help restore trust in business and contribute to long-term sustainable growth in the UK economy – these principles pave the way for more clarity of purpose and positive corporate behaviours among this significant sector of the business community".
Established in 1991, Design Portfolio is a corporate communications specialist with extensive experience and expertise in corporate reporting. If you would like more information on good governance reporting, please contact daniel.redman@design-portfolio.co for advice.